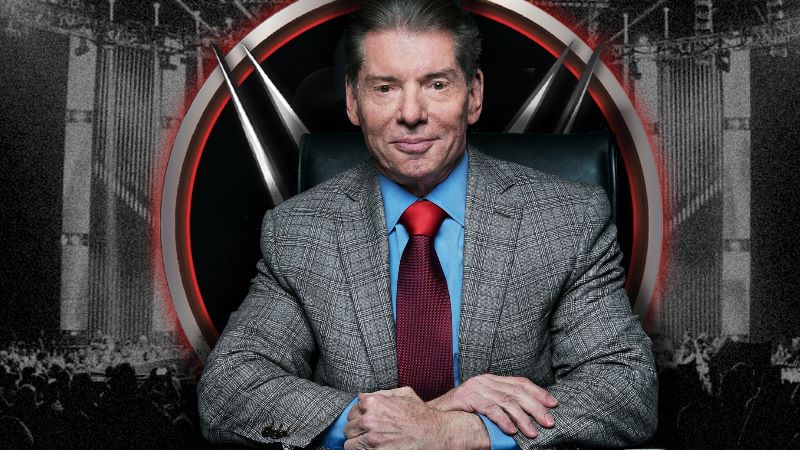 Video of Vince McMahon's New Mustache / Look – WWE Chairman Vince McMahon is said to be "very involved" right now.
As noted, McMahon was in attendance for Night 1 of WrestleMania 39 as he had his own private office space backstage near the Gorilla Position. WWE Chief Content Officer Triple H and WWE Chief Executive Officer Nick Khan also had their own personal spaces. McMahon was supervising WrestleMania and was heard on the headsets early on, giving feedback and asking questions. This was said to be unlike the March 6 RAW where Vince was backstage visiting for his first show since "retiring" last summer. Vince was not just there hanging out last night in Los Angeles. Former WWE Chairwoman & Co-CEO Stephanie McMahon was also backstage for WrestleMania 39 on Saturday, but it appears she was just visiting.
In an update, it was noted on Wrestling Observer Radio that McMahon was very much involved now, and with Night 1 of WrestleMania 39, but he is not currently running the show.
Furthermore, PWInsider adds that Triple H was on the headset all night running and directing the show, and was the point person in charge. While Vince was there in a supervisory role, Triple H was the person in the pole position once the show started.
Vince, who signed a new employment agreement with WWE this past week, will likely be there for Night 2 and the post-WrestleMania RAW.
On a related note, Pro Wrestling NOAH has released footage of 2023 WWE Hall of Famer The Great Muta backstage with Vince, Triple H and the rest of the 2023 Class. The video, seen below, shows Vince's new look with the mustache and dyed hair, which was first reported on last month when he attended the Boston RAW.
Video of Vince McMahon's New Mustache / Look