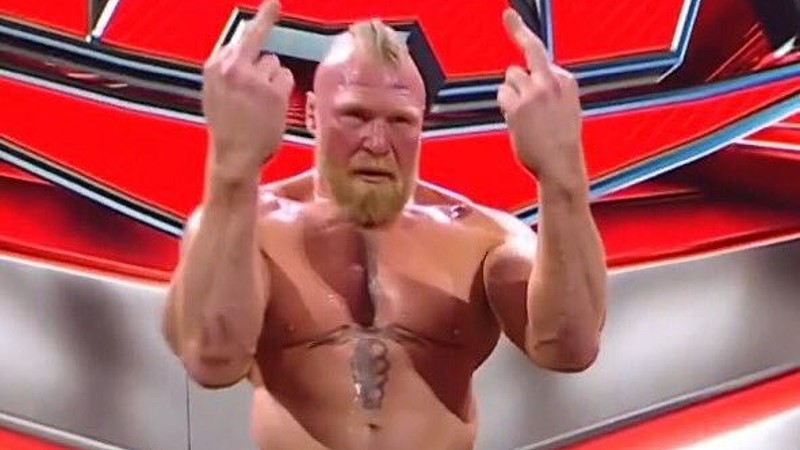 There was a shocking conclusion on tonight's WWE RAW after WrestleMania, with a wild scene to close the show.
While there was set to be a tag team match between the unlikely duo of Brock Lesnar and Cody Rhodes against Roman Reigns and Solo Sikoa, the match would never start.
Instead after the entrances, Brock Lesnar dramatically turned on Cody Rhodes, hitting him with an F5 and then waging a vicious attack including stairs, chairs, and anything else he could find.
Reigns and Sikoa simply left the ringside area, as Lesnar continued the attack at ringside by attacking Rhodes' damaged ribs and suplexing him over the barricade near the announcer's area. Lesnar then nailed Rhodes with a chair shot to the body, followed by a shot to the body with the steel steps. 
Lesnar continued the attack by F5'ing Rhodes onto the announcer's table and then again onto steel steps that were set up in the middle of the ring. Corey Graves pointed out that Rhodes had to have suffered serious damage on the ribs from this attack. Lesnar teased leaving the ringside area but he went back in to hit Rhodes with more chairshots to the body as officials pleaded for the attack to stop. The show ended with Lesnar on the entranceway giving two middle fingers.
Shocking Conclusion To RAW After WrestleMania