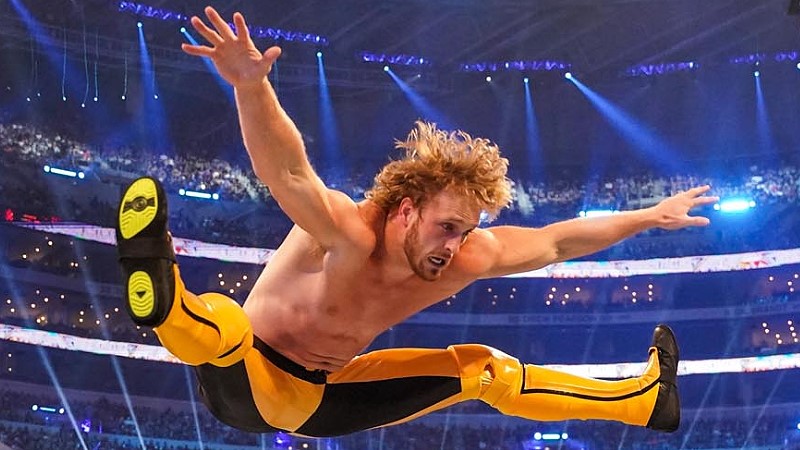 More On Logan Paul's New WWE Contract – Logan Paul has signed a new multi-year deal with WWE and details of the new contract and the creative freedoms it offers have been revealed.
Paul revealed that he had signed a new deal with WWE on social media, with Triple H praising the star.
In comments made to ESPN, Logan Paul stated:
"I feel incredibly blessed to have found something that I'm good at, at 28 years old.
"And the fact that the organization believes I'm good enough to continue hopefully building this WWE legacy is mind-blowing. And I'm incredibly grateful and incredibly blessed. And as long as I can keep putting on good shows, man, I'm gonna keep doing this sport."
Triple H would also add:
"Logan has just been a game-changer. I mean, he's probably the most natural guy I have ever seen.
"It's almost like he was made for this business. … Just being natural as far as talking and being on camera … he's so good at that.
"And then his athleticism is just next level. … He's exactly the kind of guy that I look for as a WWE superstar. Whether he was an influencer or not, he'd be the kind of guy I'd look for as a superstar."
With only a handful of appearances to date, all of which have garnered a positive response, Logan Paul looked at what the future holds under a multi-year deal compared to his previous one, saying:
"It's hard to do that when you don't have a long contract with a piece of talent or you're talking about putting a guy over who may not be there next year
"The idea with this multiyear contract was to get really creative around the story that we're telling as my professional wrestling career unfolds.
"Being the hyperambitious person that I am, I'm going for a belt.
"I wouldn't have signed this contract if I didn't think that I was capable of getting a WWE belt. I think it'd be the coolest thing ever.
"I'd love to have it on my résumé, and I'd love to show every kid around the world who watches WWE that you can achieve anything."
Stay tuned to WrestlingAttitude and WA.Com On Twitter for more.
More On Logan Paul's New WWE Contract