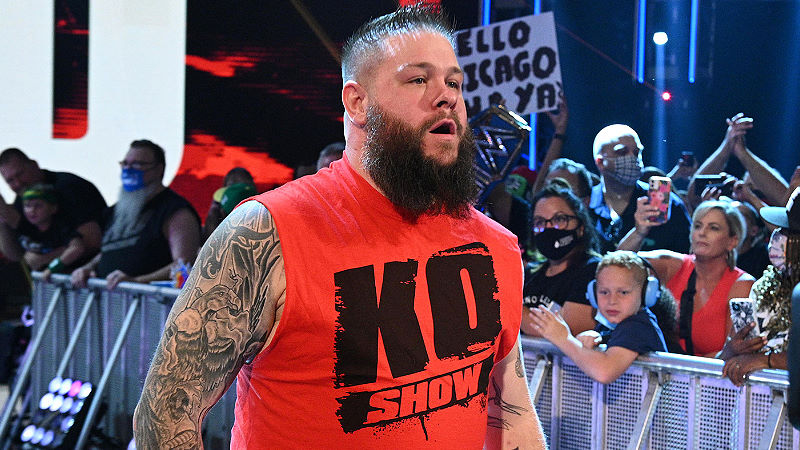 Kevin Owens Becomes Gran Slam Champion – Thanks to Wrestling Stats & Info for the below info abaout Kevin Owens, following the big win at tonight's WWE WrestleMania 39.
Last year at WrestleMania, Kevin Owens lost to Stone Cold Steve Austin while Sami Zayn lost to Johnny Knoxville.
Never before in WWE history have two Superstars lost singles matches at WrestleMania and then the next year combined to win tag titles at WM.
The team of Kevin Owens and Sami Zayn is the first pair of Canadian-born Superstars to hold tag team gold in WWE since The Hart Dynasty did it in 2010.
At 38 years old, Kevin Owens is now the 16th "modern" WWE Grand Slam Champion, and the FIRST to accomplish the feat with the Universal Title as his world championship.
IC Title: Sept. 2015
Universal: Aug. 2016
US Title: WrestleMania 33
Tag Title: WrestleMania 39
The only other modern Grand Slam Champion to achieve the title victories in the same order is Kurt Angle, who also did IC first, then a world title, then the US Title, and finally a WWE tag team championship.
Tonight at WrestleMania, Kevin Owens became the first new WWE Grand Slam Champion since AJ Styles accomplished the feat at WrestleMania 37 (2 years ago).
It's the longest gap between new Grand Slam Champions crowned since the gap between 2012 and 2015.
Kevin Owens Becomes Gran Slam Champion