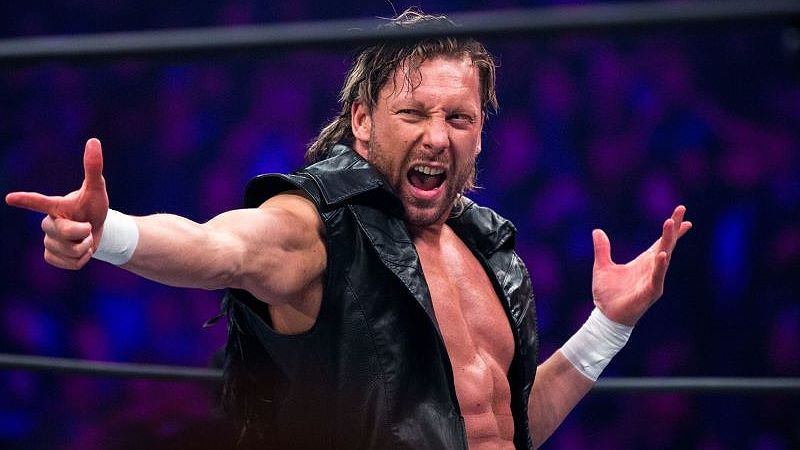 Kenny Omega Sends Blackpool Combat Club A Message – The Elite (Kenny Omega and The Young Bucks) has been locked in an increasingly bitter rivalry with the Blackpool Combat Club (Jon Moxley, Claudio Castagnoli, Wheeler Yuta, and Bryan Danielson) in recent weeks.
Moxley and his stablemates have attacked The Elite on multiple occasions, and they even briefly put the Jackson brothers out of action. Omega and the Young Bucks found some reinforcements when they aligned with Konosuke Takeshita, but the Blackpool Combat Club left the group lying with another vicious assault on the April 26 episode of AEW Dynamite.
After AEW Dynamite went off the air, Omega sent the Blackpool Combat Club a heated message.
"You're really entertained, aren't you? This is what you wanted, isn't it? Get your pound of flesh, run away with your tail between your legs. How about we make a deal? Hey Tony, instead of letting the inmates run the asylum for a change, how about you lock these guys where they can't run, where they can't hide, and you take on me? You want to see how tough I can be? You think we're just kids, huh? You think we can't fight? You think we can just wrestle? I'll show you. Hope you're listening, Tony. This is far from over. You hear me? This is far from over. Moxley, no more running, no more hiding. No more. Goodbye, goodnight," Omega said.
The promo can be seen below, courtesy of @ShiningPolaris on Twitter.
Kenny Omega Sends Blackpool Combat Club A Message