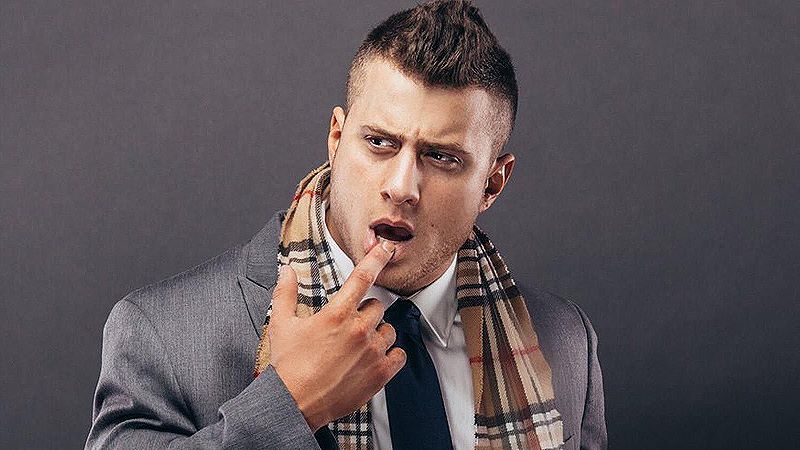 Cody Rhodes On If He Would Like To See MJF In The WWE – Cody Rhodes had a conversation with Ariel Helwani of BT Sport on a number of topics such as how the current AEW World Champion MJF has all the tools to make it in any pro wrestling promotion in the world and how the AEW World Champion could be a big star anywhere he goes.
"I think he could be a big star anywhere. He has all the tools because he's so young." "He has all the tools to develop. You're not seeing his final form yet. His final form is probably ten years from now. That's who he is. That all depends on if he sticks to the good side of this and he doesn't lose his head and his ego doesn't get too big, I'm talking about the man, not the character, and he still has a passion. Sometimes, your passion can wane. He's one of the most passionate people I've ever met. If he keeps the passion, sure. Adjustments wise to come here, he's already doing it. He's put on some muscle. If you're going to develop and put on muscle, you have to here. If you don't, you're standing across from Drew McIntyre, and you're going to look like a clown because that guy is a monster. You have to. Sometimes it's in the presentation. It's okay if you have a little heel in your boot, you know what I'm saying? You have to do all those things and that might be one thing he'd have to work on a little bit, is to make sure he's not considered small. I don't think he's small. If that happens for him, great. I don't know if it would."
Cody Rhodes also talked about if he would like to see MJF in the WWE.
"If it makes him happy, I want him to be happy." "My career is my thing, I have a nice team of people around me, but it's mine. One thing I've noticed about him, his family is very involved in what he does. I think he's trying, as a young man, is becoming the patriarch of that. When that's the case, you have to take care of all your people and do right by them. If it makes him happy to be there, great. If it makes him happy to be here, he just needs to be happy."
Cody Rhodes On If He Would Like To See MJF In The WWE