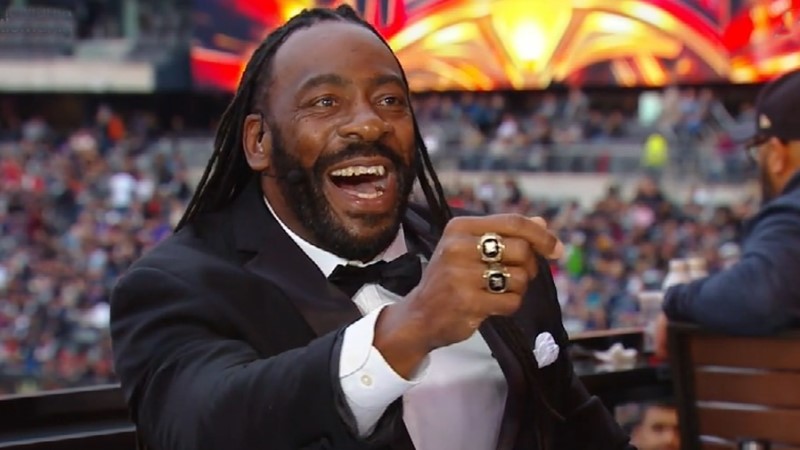 Booker T Reacts To Jeff Hardy Making His Return To AEW – Booker T discussed Jeff Hardy's AEW return during the latest edition of his Hall of Fame podcast. Booker begins by saying that he didn't appreciate fans criticizing Jeff for his battle with addiction before calling the tag team legend a good dude.
Jeff Hardy made his return. Big splash, Jeff Hardy being on hiatus for a while, handling his business more so than anything. I'm glad to see Jeff Hardy back. Jeff's a good dude. I remember everybody wanted to crap on Jeff Hardy when he was going through his rough time there for a second, and I said, man, come on, guys. This is the same guy that has bled, put his body on the line each and every night for those fans. I said don't do him like that. So for me, I'm just glad to see Jeff Hardy back and doing well.
Booker then discusses how happy he is to not only see Jeff back, but reunited with his brother Matt.
I'm just glad to see Jeff back, for the Hardys to be reunited together as a tag team. Those guys should always be together. They are brothers to the bone, and their careers have been made on each other's backs, all that time on the road, all those years, Team Extreme, those ladder matches with the Dudleys and so many more. I'm just glad to see those guys back, reunited and still doing what they do best.
As noted, AEW currently has some non-wrestling plans for Jeff Hardy as he is still recovering from his recent eye surgery.
Booker T Reacts To Jeff Hardy Making His Return To AEW