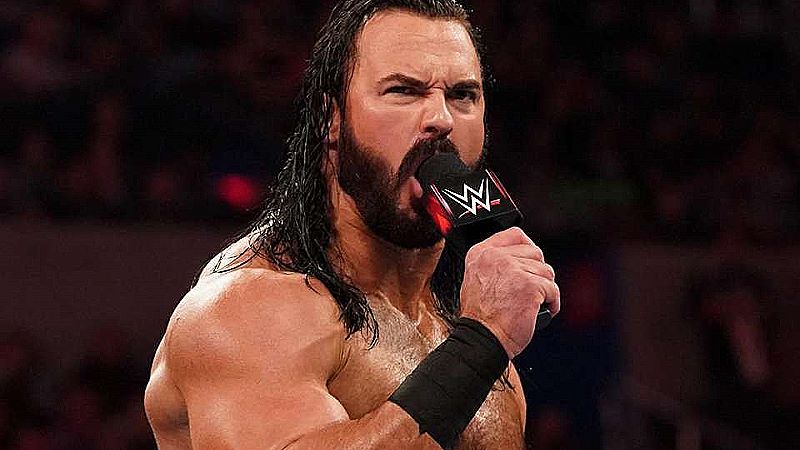 Big Update On Drew McIntyre Contract Situation With WWE – Drew McIntyre's WWE future seems to be up in the air right now. As with every contract situation in WWE, there is a lot to this story. It seems that some of the speculation that Drew McIntyre is absolutely leaving WWE is a little premature. That being said, McIntyre's deal is not the only one running up.
It was previously reported that Drew McIntyre has not inked a new deal with WWE. They are also reportedly pretty far apart with a dollar amount. It seems that fans have a little bit longer to go until they have to worry about that.
Fightful reported an update behind their paywall, and it seems that Drew McIntyre's situation with WWE is far from finished. Right now, his contract is still very much in discussion. That being said, McIntyre is not the only talent who will see their deal expire by 2024.
McIntyre is actually one of many contracts that are set to expire within WWE by the end of 2024. After the emergence of AEW in 2019, WWE signed dozens of talent to 5-year contracts that year. Many of them ended up being cut and brought back during the pandemic.
Fightful had been told towards the end of the Vince McMahon era that the company would likely wait until closer to the contract expiration to renew deals, but we haven't learned how that's changed under Triple H.
It was also noted that, "WWE is eager to keep Drew McIntyre, and we're told they hope to engage him in talks later this year." Right now, those talks have apparently not even really started yet.
We'll have to see what happens in this situation. Drew McIntyre's name is a big one, and he could possibly move the needle for a competitor. Only time will tell what he decides to do, but right now he has not inked a new deal.
Big Update On Drew McIntyre Contract Situation With WWE