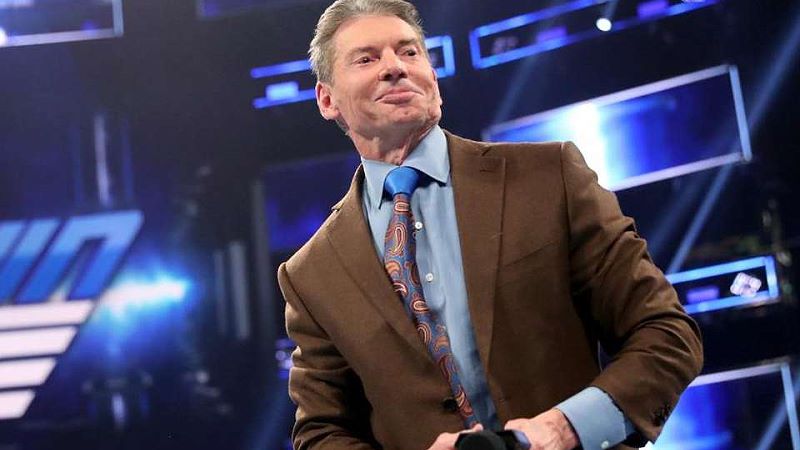 Backstage News On Vince McMahon's Role At WrestleMania – WWE Chairman Vince McMahon ended working while at SoFi Stadium for Night 1 of WrestleMania 39 on Saturday.
We noted before how Vince was scheduled to be at WrestleMania this weekend, for his first Premium Live Event since "retiring" in the summer of 2022. It was said that McMahon, WWE Chief Content Officer Triple H and WWE Chief Executive Officer Nick Khan would all have "specific personal offices" backstage at SoFi Stadium on Saturday and Sunday.
In an update, now PWInsider reports that McMahon at the show working, and his office was positioned just next to the Gorilla Position.
It was noted that McMahon was supervising WrestleMania and was heard on the headsets early on, giving feedback and asking questions.
This was said to be unlike the March 6 RAW where Vince was backstage visiting for his first show since "retiring" last summer. Vince was not just there hanging out tonight.
Vince, who signed a new employment agreement with WWE this past week, will likely be there for Night 2 and the post-WrestleMania RAW.
On a related note, former WWE Chairwoman & Co-CEO Stephanie McMahon was backstage for WrestleMania 39 on Saturday.
There's no word yet on if Stephanie was doing any sort of work, but this was her first WWE show since resigning earlier this year as Vince returned to the company.
Backstage News On Vince McMahon's Role At WrestleMania