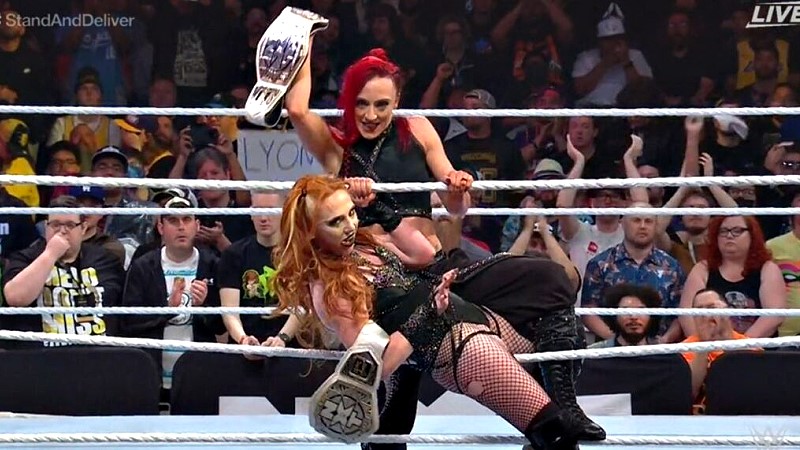 Alba Fyre and Isla Dawn want to form a super Scottish faction with Nikki Cross, Drew McIntyre, and Piper Niven.
As the current WWE NXT Women's Tag Team Champions, Alba Fyre and Isla Dawn, have proven how dangerous they can be as a duo. Still, they would like the opportunity to rule the WWE roster with even more Scottish Superstars by their side.
Speaking to Fightful's Sean Ross Sapp ahead of WrestleMania 39, Dawn and Fyre detail their desires to be in a larger group with names such as Nikki Cross, Drew McIntyre, and Piper Niven.
Fightful: "I know you saw all the tweets where people were like Piper Niven and Alba should join Becky and all that stuff. What about Piper [Niven], what about you all doing something with Piper, because she seemed ecstatic at the idea of working with you and that was brought up?
Alba Fyre: "Do you know what? Nikki's here. Let's just throw us all together. Have one big Scottish faction.
Isla Dawn: "Us, Drew…"
Alba Fyre: "Have us just batter everyone. People wouldn't stand a chance. That's why they keep us all separate. We'd just takeover WWE."
Isla Dawn: "We pretty much have. So many Scottish people now."
Alba Fyre: "There's definitely something in the water there."
Isla Dawn: "Definitely."
Alba Fyre And Isla Dawn Want To Form A Super Scottish Faction