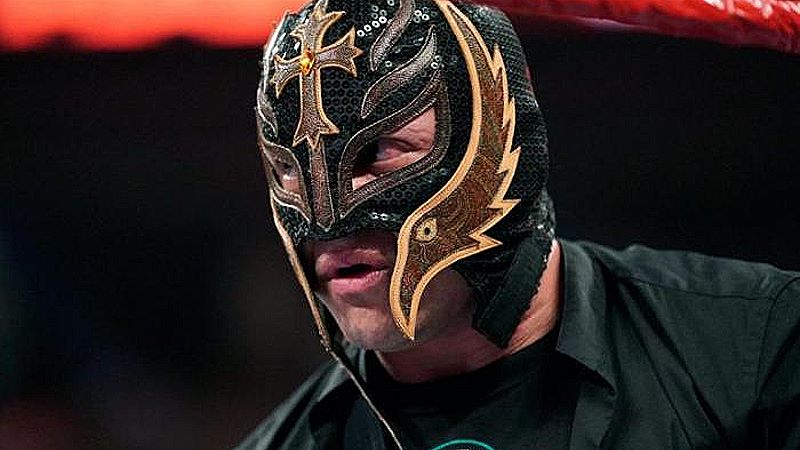 WWE Unhappy With Fans Approaching Wrestlers With Merchandise To Sign – WWE continues deal with fans and non-fans showing up at airports and hotels, looking to get WWE Superstars to sign toys and other merchandise, which are often re-sold online.
Liv Morgan is one of the WWE talents who went viral in recent months for lashing out at fans for going too far when bringing these memorabilia lots for them to sign, often after a long flight or long day at the arena, but 2023 WWE Hall of Famer Rey Mysterio was also involved in a recent situation. As seen in the video below, an unmasked Mysterio was presented with dozens of items to sign at 5am, but he turned the fans down.
When the Mysterio footage came out online, PWInsider reports that this upset a lot of WWE talents because it was released in an attempt to paint Mysterio in a bad light. Not only was Mysterio right in the video, he has one of the best reputations possible when it comes to wrestlers dealing with fans. The footage sparked a larger conversation within WWE about other incidents at airports and hotels, specifically involving female stars and how they are being stopped and at times, followed to their cars.
WWE officials are reportedly aware of this, and they are unhappy. While nothing official has been said to the talents, some have started to tell the waiting fans that they have been advised to no longer sign toys or trading cards.
It was noted by a few talents that normally they don't mind to sign if it's one fan looking for a selfie or one 8×10 photo, but over the last year, since WWE's return to touring, they are more likely to be besieged by large groups of fans waiting at baggage claim areas or hotel lobbies, all trying to get multiple items signed. Some talents add that the Mysterio signing just proves a line has to be drawn in the sand before there's a more potentially dangerous incident.
Stay tuned to WrestlingAttitude and WA.Com On Twitter for more.
Below is the aforementioned Mysterio video:
WWE Unhappy With Fans Approaching Wrestlers With Merchandise To Sign