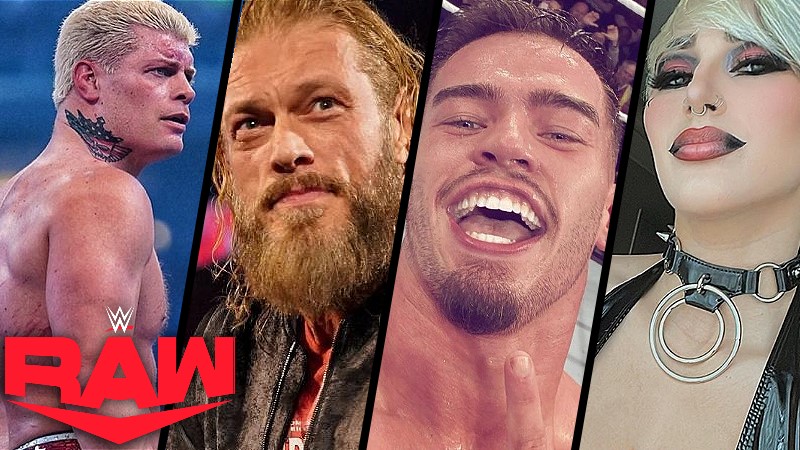 The ratings for this week's edition of WWE Monday Night Raw are in. According to ShowBuzz Daily, the episode drew an average of 1.827 million viewers on the USA Network, up from the 1.767 million viewers last week.
The 18-49 demo saw the average rating be 0.52, up from the 0.51 rating last week.
The last time Cena appeared on Raw, WWE drew 1.951 million viewers and a 0.54 key demo rating on June 27, 2022.
The 18-49 demos saw hour one had 0.53, then 0.53 in hour two, and 0.53 in hour three. Last week was 0.55, then 0.52 in hour two, and 0.47 in hour three. Here is the hourly viewership breakdown:
Hour 1 (8 pm): 1.885 million – last week: 1.890
Hour 2 (9 pm): 1.855 million – last week: 1.748
Hour 3 (10 pm): 1.741 million – last week: 1.665
Raw ranked #1 in the top 150 shows on cable for the night, the same as the #1 ranking last week. Here is a list of total viewership and the key demo rating that Raw has done over the last 4 episodes:
2/13/23: 1,812,000 viewers – 0.47 key demo rating – Elimination Chamber go-home show
2/20/23: 2.006,000 viewers – 0.56 key demo rating – Elimination Chamber fallout edition
2/27/23: 1,767,000 viewers – 0.51 key demo rating
3/6/23: 1,827,000 viewers – 0.52 key demo rating – John Cena's return