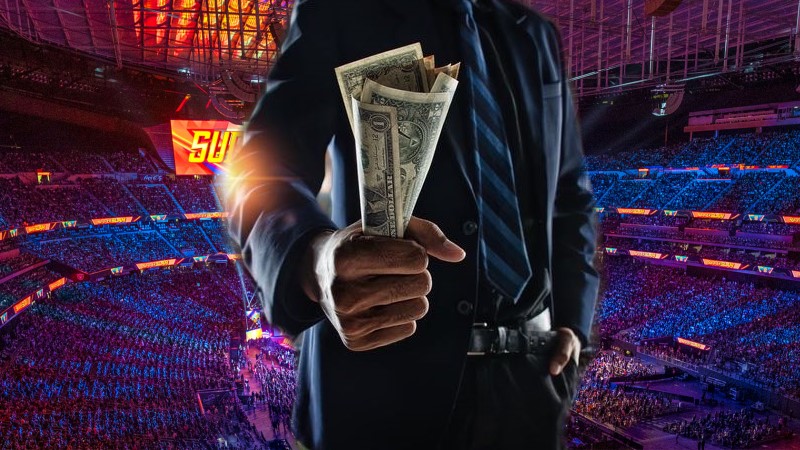 WWE In Talks Over Legalized Betting – According to Alex Sherman of CNBC, WWE is in discussions to legalize betting on matches.
Sherman reports that, according to people familiar with the situation, WWE is in talks with state gambling regulars in Colorado and Michigan to legalize betting on high-profile scripted matches. Sherman wrote that WWE is working with EY, an accounting firm, in an effort secure match results and prove that the results won't leak to the public, per sources familiar with the matter. EY and PwC have worked with award shows to protect the results in the past.
Sherman also noted that betting on the Academy Awards is already legal, though its not permitted in most states. In the report, WWE executives are said to have cited the Oscars as a template to argue that gambling on scripted matches is safe.
In the report, Sherman also wrote that, "WWE executives have proposed that scripted results of matches be locked in months ahead of time, according to people familiar with the matter. The wrestlers themselves wouldn't know whether they were winning or losing until shortly before a match takes place."
Stay tuned to WrestlingAttitude and WA.Com On Twitter for more.
WWE In Talks Over Legalized Betting