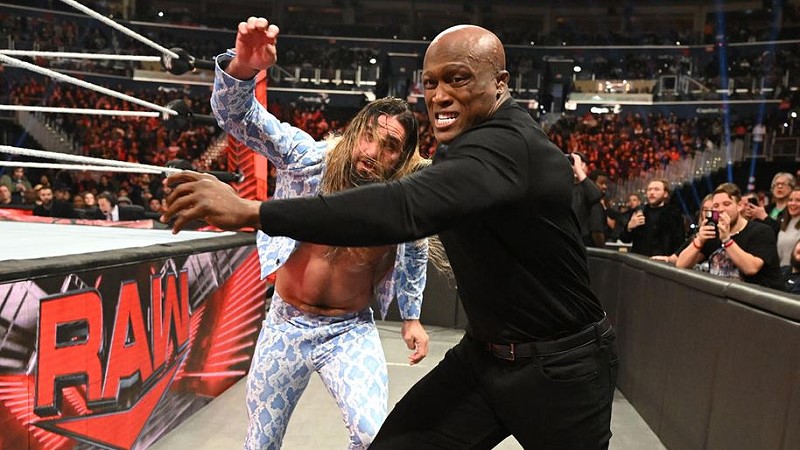 WWE has locked down the trademark rights to the Bobby Lashley name.
The company filed for the term on March 9 under the entertainment services classification with The United States Patent and Trademark Office. Here is the description:
"Mark For: Bobby Lashley trademark registration is intended to cover the categories of entertainment services, namely, wrestling exhibitions and performances by a professional wrestler and entertainer rendered live and through broadcast media including television and radio, and via the internet or commercial online service; providing wrestling news and information via a global computer network; providing information in the fields of sports and entertainment via an online community portal; providing a website in the field of sports entertainment information; fan club services, namely, organizing sporting events in the field of wrestling for wrestling fan club members; organizing social entertainment events for entertainment purposes for wrestling fan club members; providing online newsletters in the fields of sports entertainment; online journals, namely blogs, in the field of sports entertainment."
Lashley is in the middle of his second run with WWE, which has seen him be elevated as a top star on the Monday Night Raw brand, where he has been the Intercontinental and United States Champion. He also had two runs as the WWE Champion.
As previously reported, Lashley is still slated to wrestle Bray Wyatt at WrestleMania Goes Hollywood despite Wyatt being sidelined with an injury.
WWE Files Trademark For Ring Name Of Bobby Lashley