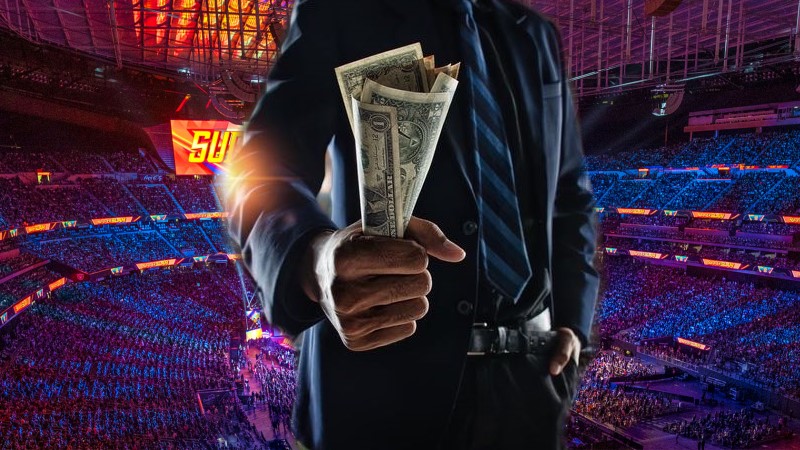 Update On WWE Talks To Legalize Match Betting – WWE is currently in talks with state gambling regulators in Colorado and Michigan to legalize betting on high-profile matches.
With news that the plans would be to keep the match winners secret from the wrestlers, this had led to a degree of criticism from some in the industry.
According to those familiar with the matter, the company is working with the accounting firm Ernst & Young (EY) to secure scripted match results in hopes that they will convince regulators that there is no chance of results leaking to the public.
Dave Meltzer has provided an update on the progress of the plans on Wrestling Observer Radio, saying:
"They're not very receptive to it; not WWE, but the [gaming] commissions. One of the commissions pretty much said no.
"MGM Grand, the books there don't want to take any action on professional wrestling. They just thought that the idea was, on the surface, completely ludicrous.
"Most states do not allow betting on the Academy Awards. … There are states that do. I think there's seven. And [WWE's] thing was, 'If you can bet on the Academy Awards, why can't you bet on us? And we'll do the same safeguards the Academy Awards do.'
"If it were to happen — we've talked about this before — it's just an incredible headache to the creative team, the wrestlers, everyone. I don't expect anything soon, but they're trying in several states, and we'll see what happens."
Dave Meltzer had taken a deep-dive into the issues for WWE creative should gambling on high-profile matches be legalized.
Michigan Gaming Control Board had also recently issued a statement saying, as of March 9, it had "not held direct communications with officials from World Wrestling Entertainment".
Stay tuned to WrestlingAttitude and WA.Com On Twitter for more.
Update On WWE Talks To Legalize Match Betting