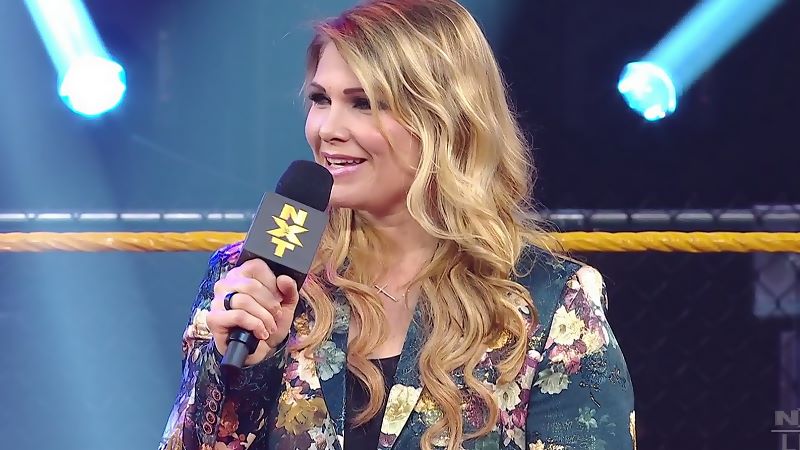 Trish Stratus Reveals Nixed Plan For Beth Phoenix – Scrapped plans for the WWE feud between Trish Stratus and Mickie James have been revealed following the injury of one of its participants.
Trish Stratus and Mickie James feuded in 2005 in a memorable program that showcased the WWE women's division in 2005.
The feud would see the introduction of another wrestler who has gone on to a storied career of her own: Beth Phoenix.
During an appearance on SHAK Wrestling, Stratus reflected on the plans for Phoenix, saying:
"Yeah, she was going to be the enforcer of the group.
"It's funny because they wanted her to be like a strong, silent type, which is cool and powerful. When we looked at how she ended up coming back, it was much better."
Beth Phoenix was supposed to join the main roster as a sidekick to Trish Stratus but a fractured jawline would see her need time to recover followed by some time in the developmental territory OVW.
In the interview, Stratus would reveal that she comforted Phoenix after seeing how she reacted to the injury, saying that things happened for a reason.
Phoenix did eventually make her proper main roster debut on WWE Raw in 2007 and Stratus saw the delay as a positive, concluding:
"I think she didn't need to be in our thing and it just worked. It would've been a fun trio for sure, and especially when the storyline turned, it would've been interesting to see how it played out between us.
"But, yeah, I think everything played out the way it should've when I look back at everything."
Beth Phoenix would go on to be a three-time WWE Women's Champion and a WWE Divas Champion.
She would be inducted into the WWE Hall of Fame in the Class of 2017.
Trish Stratus Reveals Nixed Plan For Beth Phoenix