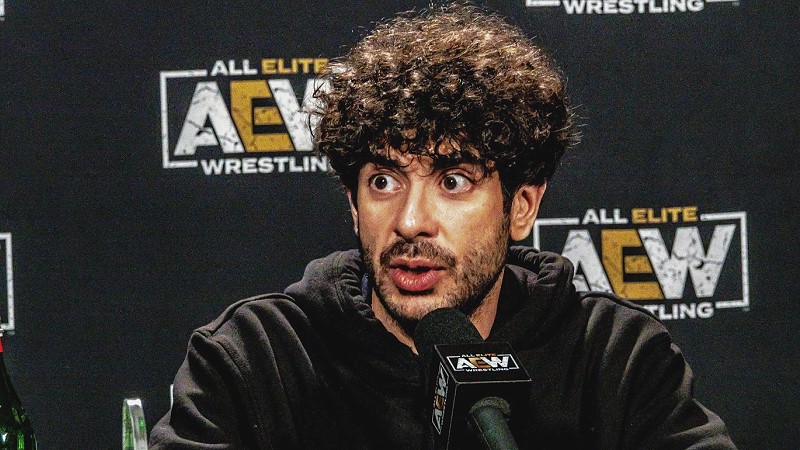 Tony Khan Criticized For Announcing Another "Dream Match" – As previously reported, All Elite Wrestling announced today that Kenny Omega will face the debuting AAA Mega Champion El Hijo del Vikingo on this Wednesday's March 22 edition of AEW Dynamite. This led to some fans complaining about the lack of story ahead of this dream match.
The "Luchablog" Twitter account discussed the criticism and tweeted:
"you're not expected to know who everyone is, i know a lot of people and there still are others i'm learning about every day
but also if you have the time to type "who?", and click post you also have the time to google. posting "who?" is just waving a "I'm a goof, ignore me" flag"
AEW President and CEO Tony Khan reacted to the post, replying:
"They aren't doing it to be genuine. A large % of those replies aren't from real people, a lot of them are accounts that upon inspection seem to only exist to question and rip AEW and most of their other content seems to be a cover story to justify the existence of these accounts."
This is not the first time that Khan seems obsessed with "fake accounts".
Another user pointed out that this is just another pointless dream match (which is exactly my personal point of view):
"Another pointless 'Dream' match. Stop booking for your niche audience….start booking consistent stories that attract a wider audience. Great matches w no context or build up has caused your ratings to spiral downwards. Listen to your real fans instead of AEW Marks. Echo chamber."
Tony Khan Criticized For Announcing Another "Dream Match"