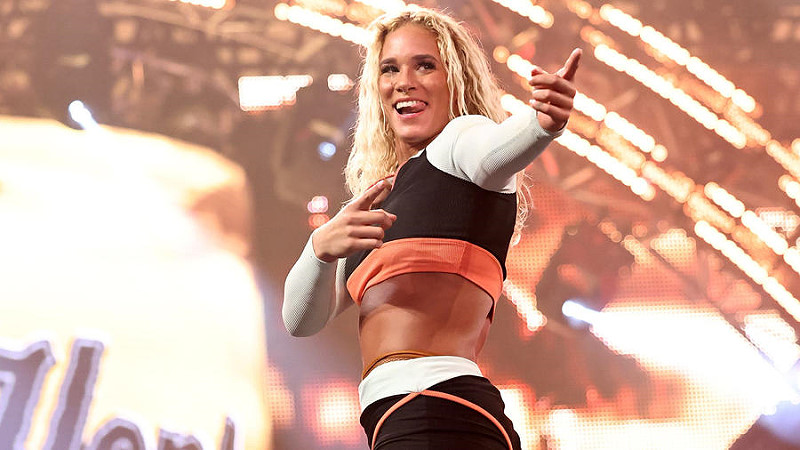 Sol Ruca has revealed the origins of her Sol Snatcher finisher that went viral on social media following its debut.
On the December 10, 2022 edition of NXT Level Up, Ruca faced off against Amari Miller in singles action.
debuted a front-flip cutter that she has since named the Sol Snatcher.
Clips of the move circulated on Twitter following the match, with many praising Ruca for the execution of the impressive maneuver.
During a Q&A session, Ruca explained the move, noting that it's a homage to her past in gymnastics:
"I did competitive gymnastics my whole life, and when thinking about what I wanted my finish to be, I wanted it to be something unique to me, and something that represented where I came from.
"There's actually a gymnastics skill called the Shaposhnikova. A Russian gymnast did it, it's a crazy move. I never did it in gymnastics so I had to put it in my wrestling career. "
If you're unfamiliar with gymnastics, you can watch a clip of the Shaposhnikova release below.
Ruca last wrestled on March 21 at the taping for Tuesday's (March 28) edition of NXT.
For spoilers for Tuesday show, including the results of qualifying matches for bouts at NXT Stand & Deliver, click here.
Sol Ruca Reveals Origins Of Her "Sol Snatcher" Finisher