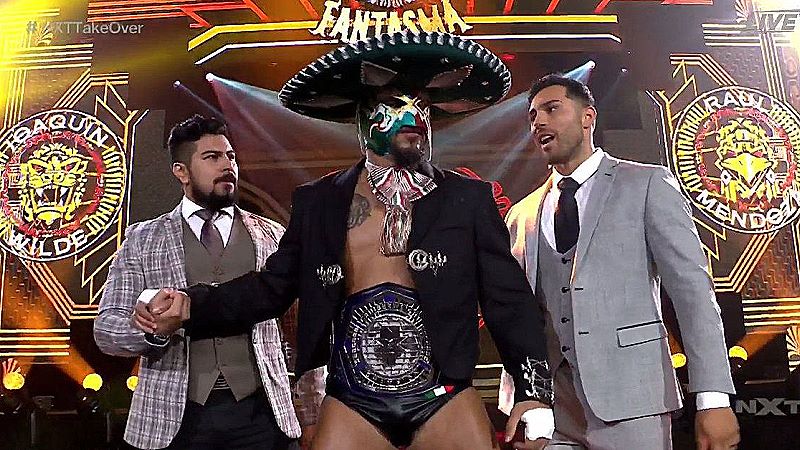 Santos Escobar has his sights on the world title.
Roman Reigns is the reigning Undisputed WWE Universal Champion; he has held the Universal Championship since Payback 2020, and he beat Brock Lesnar to win the WWE Championship at WrestleMania 38. "The Tribal Chief" is set to face Royal Rumble winner Cody Rhodes in the main event of WrestleMania 39.
Speaking on WWE Die Woche, Escobar was asked whether he wants Reigns to remain the champion so he can challenge him for the gold. Escobar made it clear that he wants to win the title, whether he has to take it from Reigns, Rhodes, or someone else. However, he noted that he doesn't think the timing is right at the moment.
"That's a tricky question. He's proven beyond a shadow of any doubt that he should be the champion. He's defended his title, he fights for family too. He fights for tradition, he fights for heritage, and I respect that. They said, I don't care if he loses the title. What I want is the title itself. If I have to take it from him, I'll take it from him. If I have to take it from Cody, I'll take it from Cody. If I have to take it from anyone else, I will do that. I respect him a lot. I believe in what he says every time he's out there. I know that he's a solid champion. So who knows what's gonna happen? Again, what I want is the title itself. A match with him, absolutely, I would take it in a heartbeat. But everything in our business is about timing, the right timing. I don't believe the time is right for me to go after that title, but I will. The time will come."