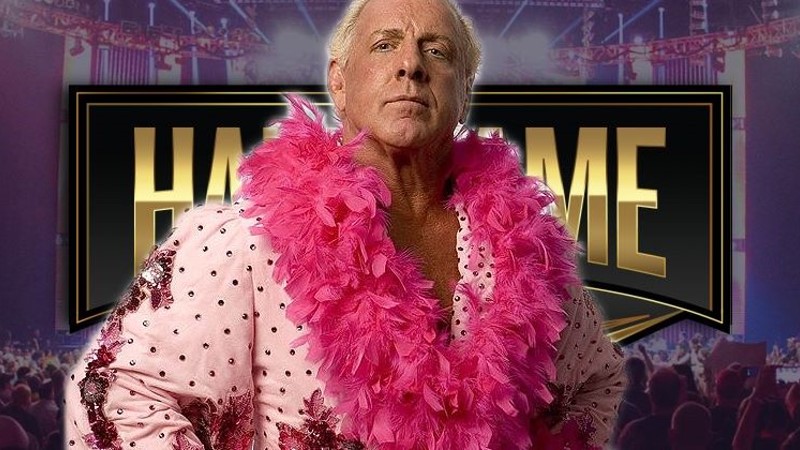 Ric Flair Rips Dutch Mantell For Criticizing Him – Former wrestler/manager Dutch Mantell recently went off on Ric Flair while giving his take on the WWE Hall of Famer.
Flair's last match saw him team up with his son-in-law Andrade El Idolo against Jay Lethal and Jeff Jarrett during the SummerSlam weekend last year. It was ranked among the worst matches of 2022 in the Wrestling Observer Awards. Pat McAfee vs. Vince McMahon at WrestleMania 38 was given the award instead of Flair's.
Flair has stated in the past that there are things he would've changed about the bout including not being properly hydrated for it.
Mantell, best known to younger fans as Zeb Colter in WWE, knocked Flair on the latest episode of Story Time with Dutch Mantell for SportsKeeda.
"I've had people write me and, seriously, people thought he was gonna die. I think he passed out a time or two in there. He doesn't even remember it. Ric Flair now is trying to leave a legacy and he should have left it alone, or changed a lot of things in that match, because his legacy now is tarnished. I don't know. Ric Flair is full of s**t and always has been."
Flair noticed the criticism from Mantell and fired back on Twitter by writing the following:
"Thank God They Used The Word Veteran & Didn't Call You A Legend. Just A Miserable Old Wrestler Trying To Make A Buck. And BTW, You Never Had A Legacy To Begin With. WOOOOO!"
Flair followed up with another tweet, "I Just Made You More Famous Than You'll Ever Be From A Single Tweet! WOOOOO!"
As of this writing, Mantel has yet to respond.
Stay tuned to WrestlingAttitude and WA.Com On Twitter for more.
Ric Flair Rips Dutch Mantell For Criticizing Him