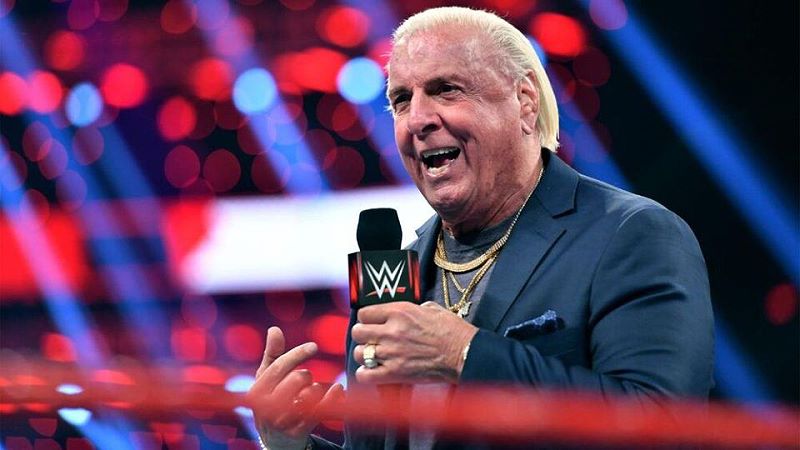 Ric Flair On MJF Throwing A Drink On A Young Fan At AEW Revolution – As noted, AEW Revolution saw MJF defeating Bryan Danielson to retain his AEW World Title. During the bout, MJF sparked some controversy when he grabbed a drink and threw it at a young kid in the crowd.
The beverage was later revealed to be tequila and when MJF tossed the drink on the child, some got into his eyes causing problems to the kid.
While taking questions from fans on an "Ask Naitch Anything" edition of his "To Be The Man" podcast, Ric Flair commented on the incident:
"It's cheap heat. If you want to do something to get heat and get the people excited that won't hurt anybody, you cut yourself so deep that when you swing your hair, you throw blood all over them. I actually did that all the time when I had long hair. Then they feel like they're part of the action. They go, 'Oh shit, that ain't paint. This is blood.' I'm totally against throwing anything at a kid. You never know if it had ice in it. The liability there? I'm sure Tony was doing cartwheels in Gorilla. That shit wouldn't fly at WWE."
Flair also gave his thoughts on Vince McMahon being backstage at WWE Monday Night RAW:
"He's the boss and he just let everybody know it. I'm sure he loves visiting with John (Cena). They are very close as they have both relayed to me on different conversations. I think Vince and John are beyond friends. They are just really close. I think where guys will drift off, John always stays right there. I wouldn't be surprised if they talk a couple times a week. I just think he let everybody know that he's still the boss."
Stay tuned to WrestlingAttitude and WA.Com On Twitter for more.
Ric Flair On MJF Throwing A Drink On A Young Fan At AEW Revolution