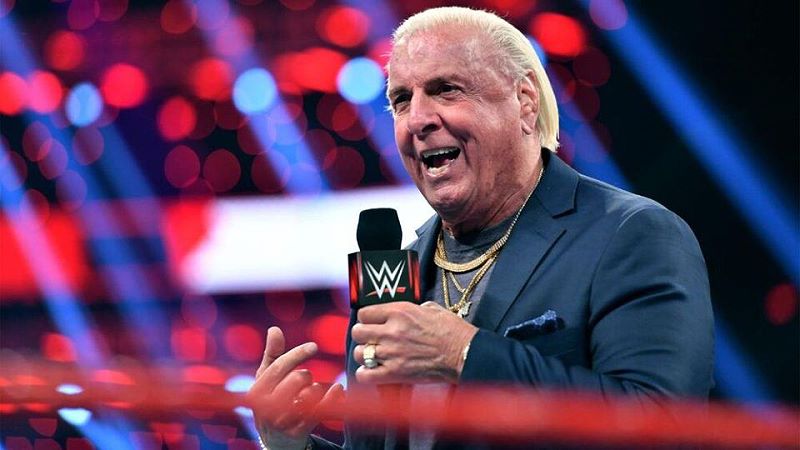 Ric Flair Fires Back At Critics For His Last Match – Ric Flair has regrets from his Last Match, but he's proud of the shape he was able to get into for the contest.
The Nature Boy competed alongside his son-in-law Anrade El Idolo back in July 2022, where the duo defeated Jay Lethal and Jeff Jarrett in what would be Flair's final ever outing in the ring. While fans in attendance enjoyed the event many who watched at home felt like it was time for the former 16-time world champion to hang it up.
This was further proven by the recently released WON Awards for 2022, where his Last Match was in the running for worst matchup and promotional tactic of the year. Flair responded to his on the latest edition of his To Be The Man podcast. Highlights are below.
What he thinks about being voted third for Most Disgusting Promotional Tactic for his Last Match:
I don't pay any attention to that. You know what I got to say to that? I made $300,000 dollars. Go fuck yourself. That's right. I made $300,000 disgusting you. Disgust yourself for $300,000, and get in the shape that I got in. How about that, motherfuckers?
On being voted the second worst match of 2022:
I'll take that because it was the shits. Here's the deal, it was the shits because I made mistake in hydrating. Let me have it again. I'm serious, I think about it all time. Let me have the match again. The one thing I never thought about was to keep myself hydrated.
Flair recently revealed how much he made on Cameo in 2022. You can read about that here.
Ric Flair Fires Back At Critics For His Last Match