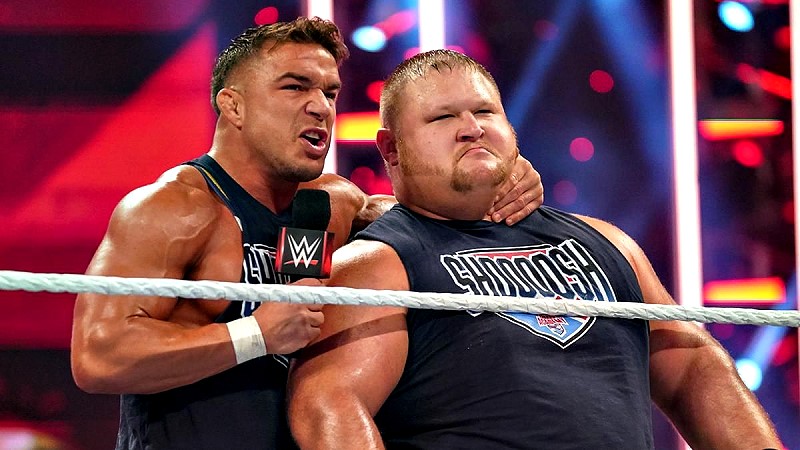 Otis Reveals Sexier New Look With Maximum Male Models – Otis revealed a sexier new look on tonight's WWE RAW after a pal spent all night searching for them!
After Chad Gable hunted around backstage all night for Otis, finally he found him backstage with Maximum Male Models.
Revealing a big makeover for "Otise", he posed for a photo from mån.sôör as ma.çé and Maxxine Dupri stood by reveling in his beauty.
While Chad Gable attempted to break up the photoshoot, he got firmly put in his place by Maxxine Dupri.
Including a scathing insult where Dupri evoked the name "Vanderpump Rules" and mentioned both "Scandoval" and his "Bambi-eyed Mistress," which are things that only a very specific set of wrestling fans might know, was a total burn on Gable.
While Gable attempted to get Otis to leave with him, a small call from Maxxine got Otis to trail Maximum Male Models telling Gable, "Sorry Coach," on his way out.
In related news, RAW was to feature Luke Gallows and Karl Anderson vs. Maximum Male Models, but the match never happened. In the same backstage segment seen below, Mansoor noted that he broke a nail so he was not cosmetically cleared to compete, adding that the match was delayed until next Monday.
Otis Reveals Sexier New Look With Maximum Male Models