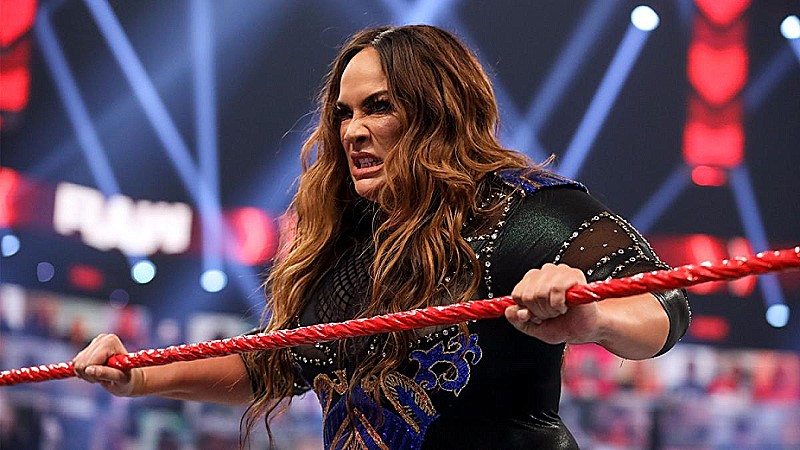 Nia Jax Discusses Her WWE Return At The 2023 Royal Rumble – Former WWE Star Nia Jax discussed her surprise return at the 2023 WWE Royal Rumble during a recent virtual signing with East Coast Autograph Auctions, where she also revealed why her entrance theme played prematurely.
Jax says she is very happy that the fans remembered her, as she was incredibly nervous she would be forgotten. Highlights from the signing can be found below.
Says her Rumble return was a surprise for everyone:
I'm glad it was a surprise for everybody (2023 Royal Rumble appearance). I was actually really happy that people remembered me. I was nervous right before I walked out like, what if nobody remembers me? And I walked out in the Rumble and it's dead air.
Why her music played prematurely:
No comment (she said when asked why her music played before the timer hit zero). I can't say. I know, but I can't say. But let's just say somebody was super excited for me to be back and prematurely hit my music. But they were really happy I was back. Let's say that. But that's all I'm gonna say (she smiled). They (some fans) were hoping it was more of a permanent thing… I almost cried myself. I was nervous, a nervous wreck.
According to reports, Jax's return was a one-off for WWE.