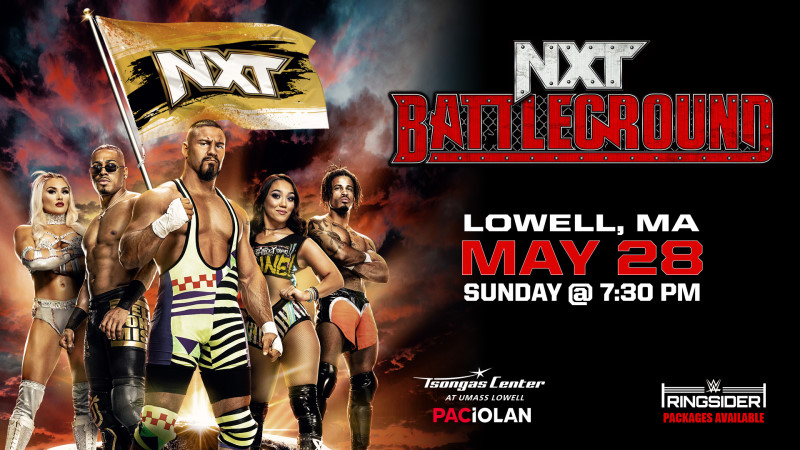 News On NXT Battleground Running The Same Day As AEW Double Or Nothing – As noted, a press release was issued yesterday announcing that the Battleground event would take place on May 28th at the Tsongas Center in Lowell, Massachusetts. Meanwhile, AEW will be running the T-Mobile arena in Las Vegas for their annual Double or Nothing pay-per-view later that day.
During an interview with BT Sport, Shawn Michaels was asked about this convenience, where the Heartbreak Kid told show host Ariel Helwani that WWE decided to run that date because it was Memorial Day weekend.
No, no. Look, I'll say this, from a holiday standpoint, that's the thing. In the past, we've done well on the holidays. It's my understanding that's why we did that. It's not different than, we used to do stuff back in the day on Christmas and on Thanksgiving. Holidays are always big days. That's what this is for us. We're live on Peacock. Basically, sort of free. From my standpoint, it's just the date was available. The holiday does really well for us.
Dave Meltzer addressed the situation as well in Friday's edition of the Wrestling Observer Newsletter.
The key is that the show is probably going head-to-head with AEW's Double or Nothing show in Las Vegas. One could say it was a coincidence, but if you follow history it indicates that wouldn't be the case, that WWE arranged a Shawn Michaels press conference on 3/30 head-to-head at the exact same time as AEW's press conference with Tony Khan.
He also commented on WWE not announcing a start time for the NXT event.
Actually NXT could do an afternoon show or an evening show as when they sent out the press release, for the first time I can ever recall, they never listed a start time for the event, which sounds like head games. When asking WWE, they said they aren't sure a start time has been locked in.
NXT Battleground Running The Same Day As AEW Double Or Nothing
Stay tuned to WrestlingAttitude and WA.Com On Twitter for more.