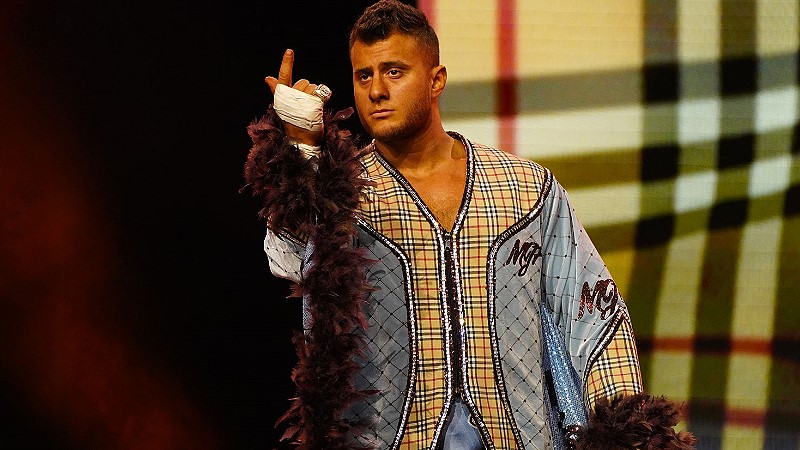 MJF Promo Was A Nod To John Cena – MJF is considered one of the best talkers and heels in all of pro wrestling. He's a student of the pro wrestling business as he is an old-school heel looking to get legitimate heat and not have the fans like him.
On Wednesday's episode of Dynamite, MJF did a promo segment with "Jungle Boy" Jack Perry, who had beaten Matt Hardy. Post-match, MJF cut a promo about how he didn't appreciate Perry interfering in his bar mitzvah last week. He pointed out that he barely works in AEW while Perry worked hard.
He told him that Perry should be upset with himself as when they met at Double or Nothing in 2020, he felt like he met his equal. However, Perry let his friends hold him back. Perry attacked him after MJF said that his girlfriend, Anna Jay said he was weak in the knees.
As seen below, MJF gave a nod to John Cena by using a similar line to what the former WWE Champion said while doing a promo segment with Roman Reigns years ago on an episode of WWE Raw where Cena told Reigns it took him five years to learn how to cut a promo. MJF told Jungle Boy that it took four years for him to learn how to talk.