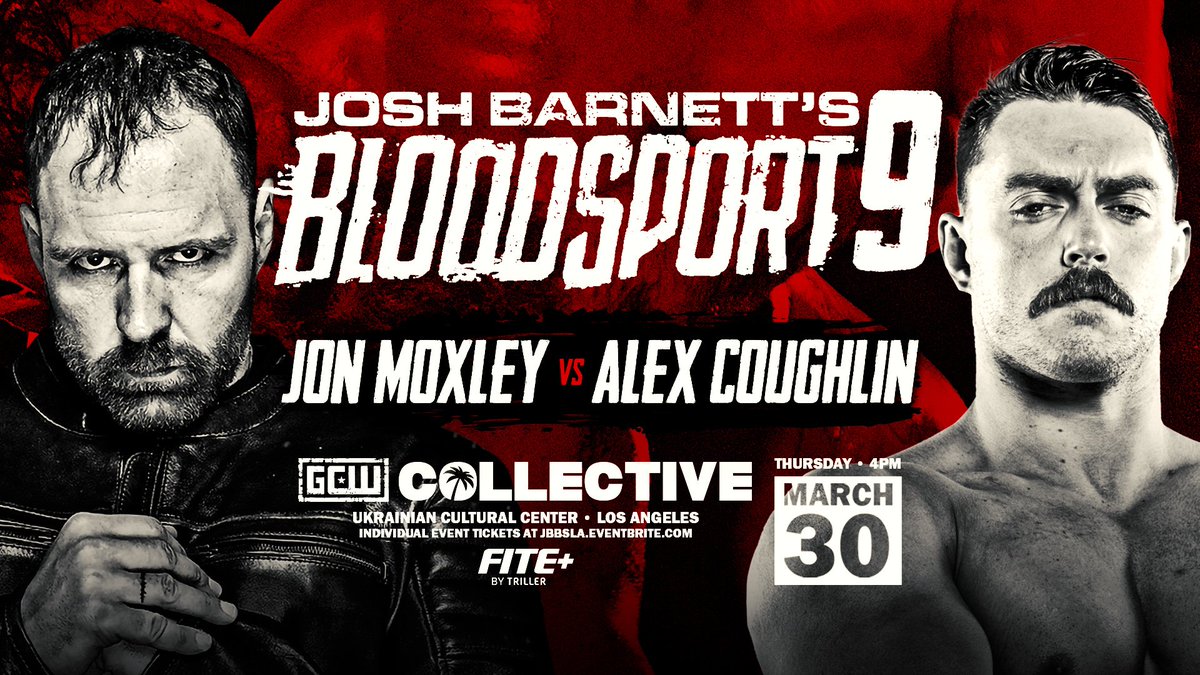 Jon Moxley has a new opponent set for Josh Barnett's BloodSport 9 special.
The AEW superstar was originally set to take on longtime industry veteran Davey Richards at the event, but several companies cut ties with Richards after domestic abuse allegations surfaced against him, ones that forced him to retire from the sport.
In his place, NJPW star Alex Coughlin will now be taking on the Purveyor of Violence. Barnett, who running BloodSport as a part of the GCW Collective Weekend, announced the news this evening on Twitter. He writes, "Coughlin threw down the gauntlet, it's been discussed, and the lines have now been redrawn. Your declaration of war is approved: Alex Coughlin vs Jon Moxley at Josh Barnett's: Bloodsport 9."
BloodSport 9 takes place on March 30th from the Ukrainian Cultural Center in Los Angeles, California.