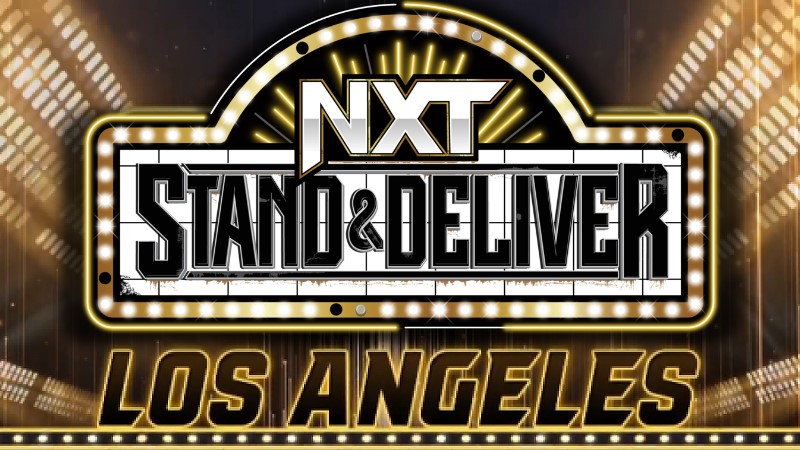 Johnny Gargano Vs Grayson Waller Set For NXT Stand & Deliver – After weeks of rising tension between the two, Shawn Michaels appeared on the Grayson Waller Effect at tonight's NXT Roadblock with Grayson Waller, who said HBK was holding him.
Waller wanted to know why he wasn't the guy. Michaels told him that he lost at NXT Vengeance Day. The WWE Hall of Famer said Waller should blame himself. Waller fired back by saying the only reason Michaels has his role was Triple H's health issues. Michaels stated that he was the one running the ship now, and Waller said he was running the ship into a disaster.
Waller stated that NXT is nothing without him, but Michaels said NXT has never been about one person. Waller told Michaels that he saw through him, as Michaels used to be all about himself. Michaels said NXT changed him because it was a special place. Waller said he's sick of NXT and the crowd.
Waller started to insult Michaels, but the legend got in his face and warned him not to insult NXT. Waller told him to do something about it. Waller challenged him to a match at NXT Stand & Deliver. Michaels responded by saying plenty of people have asked him to come out of retirement. He said nothing would thrill him more than to beat Waller up, but there's someone who wants to do it more. Michaels said that person bleeds NXT, and that individual is Johnny Gargano. Gargano then came out and stared Waller down.
Gargano was previously seen as the face of NXT, as he had a lengthy run on NXT; he was the first-ever NXT Triple Crown Champion, and he won the NXT North American Championship. Waller attacked Gargano on his final NXT appearance on the December 7 episode of WWE NXT in 2021. Gargano then left WWE as his contract subsequently expired. He returned to the company on the August 22 episode of WWE Raw, and he has been a member of the red brand ever since.
Johnny Gargano Vs Grayson Waller Set For NXT Stand & Deliver