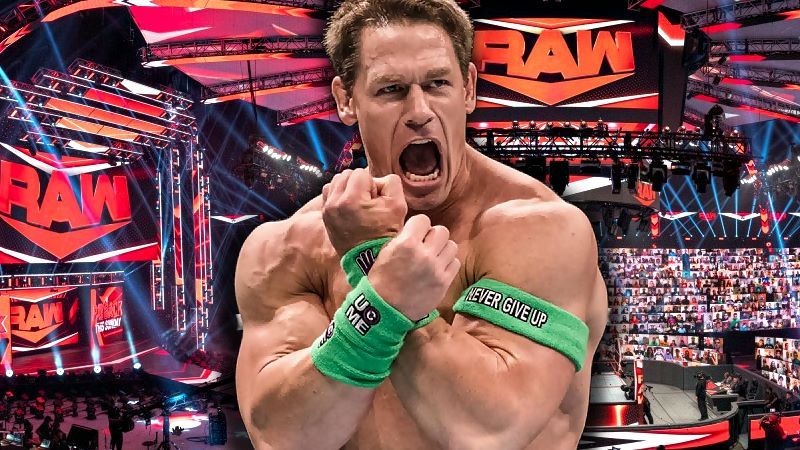 John Cena Knocks "Experts" – John Cena is pumped to make his return to WWE television on tonight's episode of Raw in Boston, MA at TD Garden, the hometown of the former WWE Champion.
It's expected that Cena will set up his WrestleMania Goes Wild match with US Champion Austin Theory on tonight's Raw. Cena hasn't worked a WrestleMania since 2020 when he did the Firefly Fun House with Bray Wyatt.
This will mark Cena's first appearance on WWE TV since the December 30th WWE SmackDown, where he teamed with Kevin Owens to defeat Roman Reigns and Sami Zayn.
Once it was reported that Cena was locked in for WrestleMania, the belief was that Cena would not appear on WWE TV for most of the build-up for the bout due to the filming schedule of his "Ricky Stanicky" movie.
In a tweet sent out this morning to promote his appearance on Raw, Cena noted that he had already wrapped up filming for "Ricky Stanicky" and begins shooting "Grand Death Lotto" today before flying to tonight's Raw. He threw shade at the reports that he wouldn't appear for most of the build-up in the tweet.
"Wrapped #RickyStanicky early Saturday! Excited for first day on set of #GrandDeathLotto 2day! Then..BOSTON @WWE #RAW 2nite! "Experts" said it was impossible for me 2 appear on the road to #WrestleMania Guess they C ME. It's never impossible 2 make time 4 family & loved 1s."
Cena was always expected to make some sort of appearance on WWE TV at least once to set up the match. As of this writing, Cena is not advertised for any other WWE shows. 
John Cena Knocks "Experts"