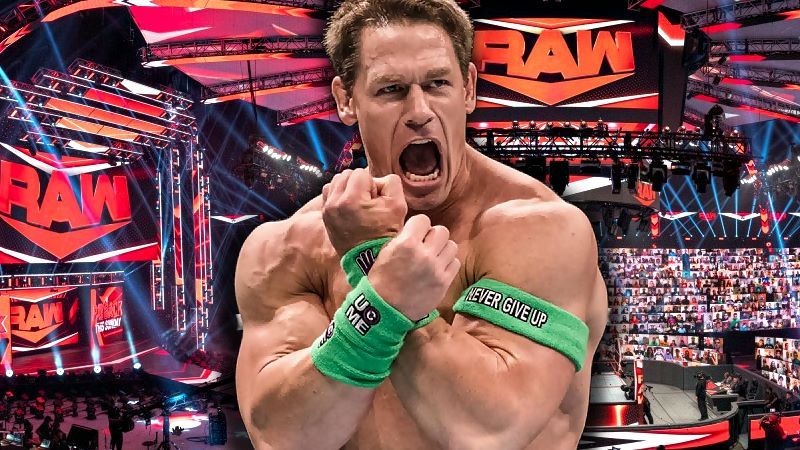 John Cena Comments On His Emotional Appearance On RAW – John Cena has opened up about his WWE return, explaining why he was so emotional while making his entrance on RAW.
The 16-time World Champion made his comeback on Monday's (March 6) edition of RAW, which emanated from the TD Garden in Boston, Massachusetts.
Cena got choked up before making his signature run to the ring, and couldn't hide the fact that he was moved by the huge pop from the crowd for him.
Cena has now taken to Twitter to reveal that the thought of that night being potentially his last time making his entrance in his home-state arena made him emotional ahead of the segment.
The Hollywood star tweeted:
Last night was the first time I entered the arena and had the thought that it might be the last time.
I'll never be able to put into words how much I love the #WWEUniverse
During the show, Cena was confronted by US Champion Austin Theory. After a war of words, it was confirmed that Cena and Theory will finally face off at WrestleMania 39.
John Cena Comments On His Emotional Appearance On RAW