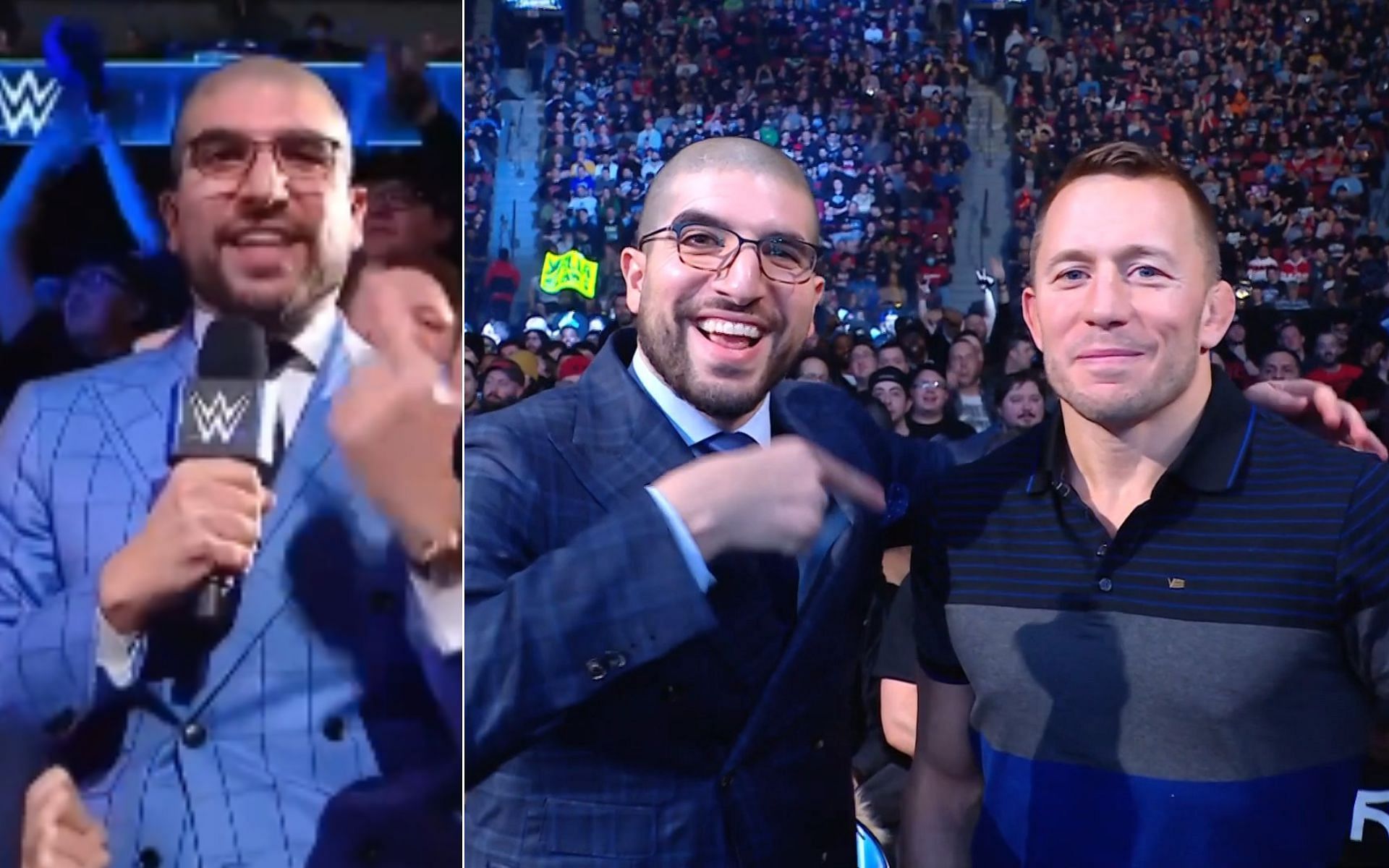 Jim Cornette Talks Tony Khan – Ariel Helwani Heat – As noted, journalist Ariel Helwani recently detailed the recent heat with AEW President Tony Khan, which played out over WWE Elimination Chamber Weekend.
The heat began last fall when Helwani conducted a frustrating interview with Khan, who wasn't open to answering all of his questions. You can click here for details on what happened, along with Helwani's full comments from his podcast.
The legendary Jim Cornette recently discussed the Khan vs. Helwani drama on his "Jim Cornette Experience" podcast.
"These are grown adults trying to figure out why that, not only this guy, Tony Khan, was so upset about this meaningless incident that took place, but also why he chose to confusingly word his insult to malign members of his own company at the same time. Well, you're just as bad as one of the dipshits I'd hire. So that's what every grown adult has heard out of that so far except for Tony Khan. Maybe my qualifier there was an indication of why he didn't. Apparently legal said, don't say anything because we're in deep shit. It was questions that Tony Khan was being asked that everybody wanted to know the answer to or anybody that was interested in anything Tony Khan had to say that would be uppermost in their mind and that's what he's supposed to do.
And if they didn't tell him beforehand, hey, we're not going to talk about this, we're not going to talking about that, and they asked to book him on the show then why was he not supposed to ask those things? It was the biggest news, unfortunately, for AEW that they had made. And then, remember, we played the clips on the program back then of, my god, how many more words can Tony Khan utter without saying jack all of shit, so I feel for Ariel there, I sympathize. You can't take him seriously as a grown adult boss businessman when he's hugging and bouncing and lashing out and slap fighting on Twitter with, you know, various people, it's just ridiculous. Tony does himself no favors whenever he appears in public. Either you hear the sound of his voice or you see his actions or whatever he does, he needs someone to, I know he doesn't appear on television regularly, but he does the media scrums, he's out there during breaks where you see fan videos of hopping up and down on the stage or hugging people or you know booking matches or whatever.
He needs someone to speak for the promotion as a credible respected spokesperson to make matches or do whatever that he does or host that goddamn scrum, but that of course won't happen because that's a part of his deal. He enjoys being out there showing off his action figures to the fake journalists that he assembles at his media scrums. Let's remember, he's talking about fake journalism, there's no real journalist there. It's not fucking Time Magazine and The Washington Post, it's the Wrestling Observer and dick's discount wrestling site and nobody can say that their legitimate journalist, journalists. It's like Ariel Helwani talks about real sports on a real platform in a real way. But, anyway, that's what Tony needs, to stay off the air, either that or people need to threaten to quit breathing it, that's my opinion."
Jim Cornette Talks Tony Khan – Ariel Helwani Heat