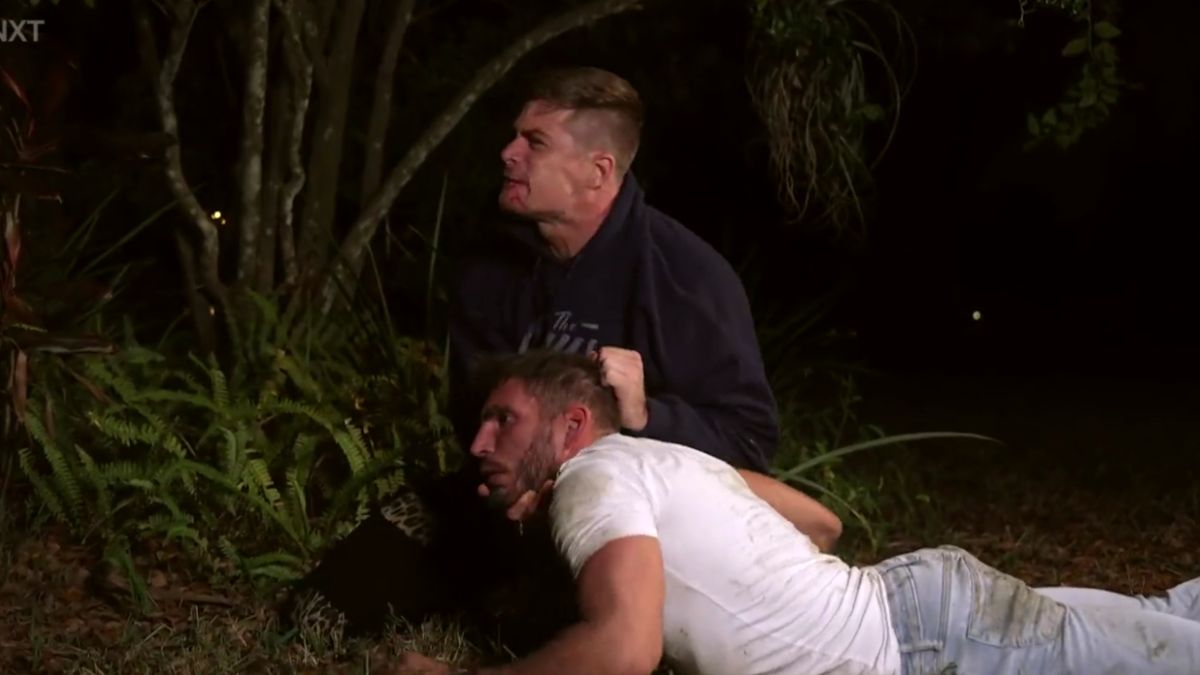 Grayson Waller Invades Johnny Gargano's House – Taking their feud to brand new heights, an NXT star went live on Instagram from outside a WWE star's home.
While Johnny Gargano was kicking off NXT on USA Network with a message for Grayson Waller, his foe was in a shocking alternate location.
On Instagram Live, Grayson Waller was concurrently running his own episode of the 'Grayson Waller Effect' from outside Johnny Gargano's house!
Peeping in on wife and fellow WWE star Candice LeRae watching NXT, Waller appeared to be literally outside of the residence.
On NXT TV, commentator Vic Joseph approached Johnny in the ring to show him the IG live, sending Johnny running from the ring as the telecast went on.
Meanwhile back at home, Grayson Waller had more strong words for Gargano, telling him:
"When I say I'm different, I mean it. ..I'm going to make your life hell. Last week you thought you made something of yourself, you have no idea who I am. You have no idea how far I'll go…
"Johnny if I were you, I'd get home real quick lad because that is the Grayson Waller Effect."
After the commercial break, Johnny Gargano was seen peeling out from the infamous NXT parking lot after being shown on the phone telling presumably Candice not to open the door.
Later in the show, Waller was shown still creeping around outside Gargano's house.
Finally when Johnny arrived home, Waller was waiting to attack as the pair engaged in an intriguing front yard battle which also included the television debut of Baby Wrestling, Quill Gargano.
In the end, Waller assaulted Gargano fairly badly in front of his family while taunting his wife and young son about the embarrassment and the segment ended on a sad picture of the Garganos as a confused Baby Wrestling struggled to get to his Daddy.
As if we needed any further reason to curse the ground Grayson Waller walks on, he goes an taunts Baby Wrestling! Ridiculous(ly good, their story is amazing and 15 months in the making.)
Grayson Waller Invades Johnny Gargano's House