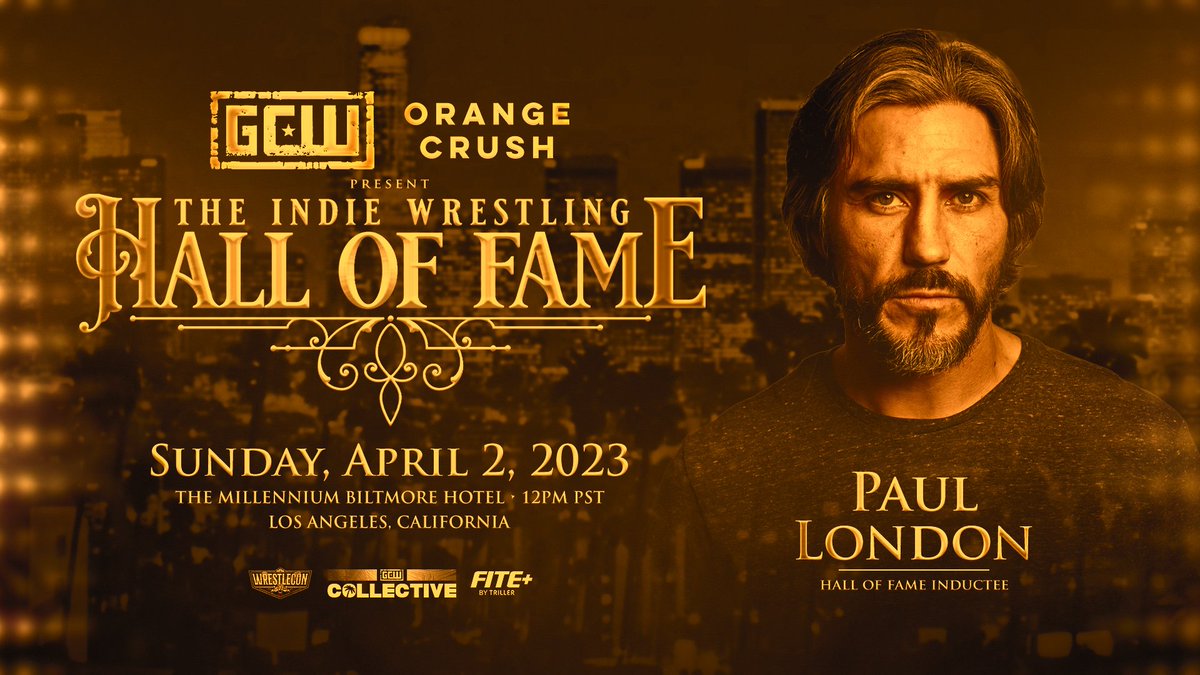 Veteran pro wrestler Paul London will be inducted into the Indie Wrestling Hall of Fame 2023 Class.
GCW recently announced London as the sixth member of the second class of the Indie Hall. There's no word yet on who will induct him.
London debuted back in 2000, and has worked for several promotions over the years – WWE, ROH, TNA/Impact, Zero1 in Japan, PWG, Lucha Underground, and numerous indies, where he continues to work every now and then. London announced in October 2022 that he was once again taking bookings after not wrestling regularly since 2018. London is a one-time former WWE Cruiserweight Champion, two-time former WWE Tag Team Champion, and a one-time former WWE World Tag Team Champion. Two of the three tag team reigns came with London's longtime partner, Brian Kendrick.
GCW and Orange Crush Magazine launched the Indie Wrestling Hall of Fame in 2022. The inaugural class featured LuFisto (inducted by Lenny Leonard), Dave Prazak (inducted by CM Punk), the late Tracy Smothers (inducted by Nate Webb, accepted by Chris Hero), Ruckus (inducted by Sonjay Dutt), Homicide (inducted by Chris Dickinson), and Jerry Lynn (inducted by Sean Waltman).
GCW will host the 2023 Indie Wrestling Hall of Fame Induction Ceremony on Sunday, April 2 at the Millennium Biltmore Hotel in Los Angeles during WWE's WrestleMania 39 Weekend. VIP Table seating is still available for $49. General Admission is included with WrestleCon passes. Below is the updated line-up, along with related tweet:
* Paul London, to be inducted by TBA
* Excalibur, to be inducted by TBA
* Mike Modest, to be inducted by Barry Blaustein
* Cheerleader Melissa, to be inducted by Dave Prazak
* Jimmy Jacobs, to be inducted by Alex Shelley
* Christopher Daniels, to be inducted by Frankie Kazarian