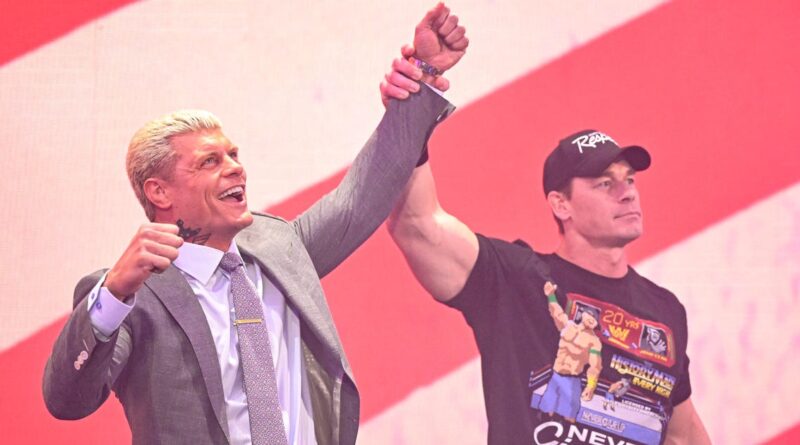 Cody Rhodes Reveals What John Cena Said to Him on WWE RAW – Monday's WWE RAW from Boston saw John Cena go back & forth on the mic with WWE United States Champion Austin Theory to set up their WrestleMania 39 match.
After Cena accepted the challenge and the match was made, Cena said Theory is in no way ready for the WrestleMania stage, but Boston deserved to see someone who is. He then introduced Cody Rhodes to a big pop. Cena and Rhodes embraced on the stage and shared a few friendly words that we could not hear.
Rhodes took to Twitter this week to reveal the advice Cena gave him.
"Reward their noise, every time…," Cena told Rhodes.
Rhodes thanked Cena on Twitter, writing, "Thank you @JohnCena #WrestleMania"
Cena has not publicly responded to Rhodes as of this writing.
You can see Rhodes' full tweet below, along with footage from RAW:
Cody Rhodes Reveals What John Cena Said to Him on WWE RAW