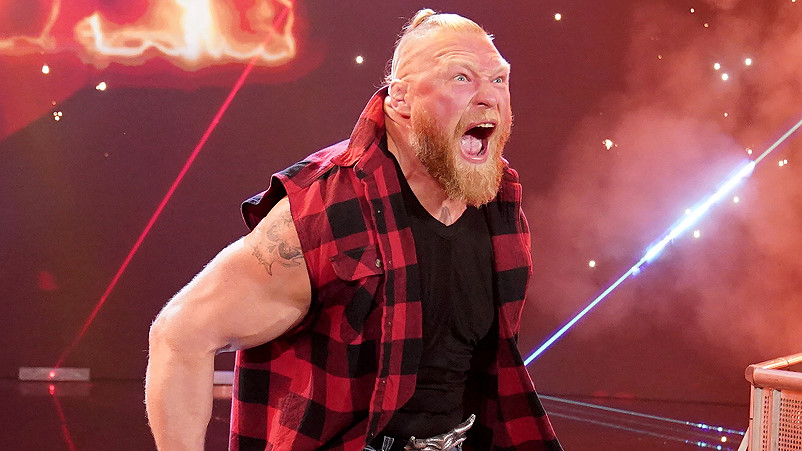 PWInsider reports that the plan was still for Lesnar to face Wyatt on the day of the Elimination Chamber event, but plans changed over the course of the day. The finish was changed to the DQ that afternoon. Lesnar was originally booked to win, and Lashley was never booked to win clean.
It's interesting to note how multiple sources indicate that while backstage at Elimination Chamber, Lesnar was telling some people farewell and that he was "finishing up" while speaking with people before the show. However, word going around is that he was not "necessarily" meaning he was done that night or even at WrestleMania, for what it's worth.
It's speculated that there will be one more Lesnar vs. Lashley match on Saturday, May 28 at WWE King and Queen of The Ring in Jeddah, Saudi Arabia, as that show means a massive payday for Lesnar, but that match has not been confirmed. It remains to be seen if Lesnar will take a break after that.
Regarding the potential Kross vs. Wyatt match, word is that there was talk of going in that direction but it looks like the talk never went that far into planning.
Lesnar will now face Omos at WrestleMania 39, while Wyatt will face Lashley. There's no word yet on what Kross will do on The Grandest Stage of Them All this year.