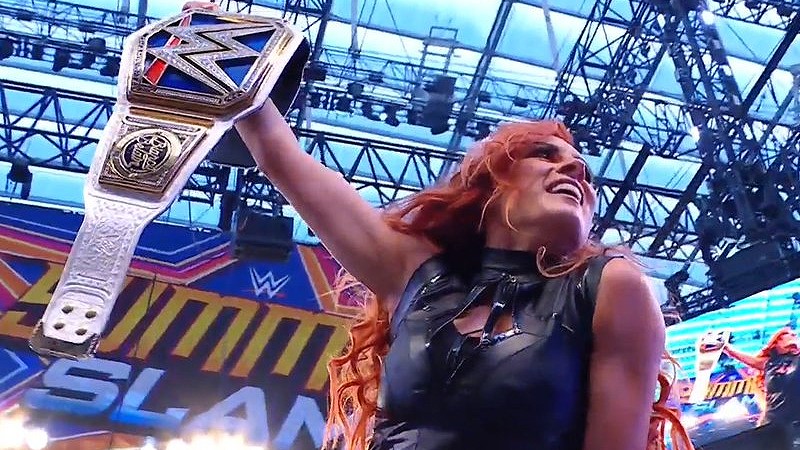 Becky Lynch says she isn't crazy about Logan Paul wrestling only the major WWE events when she puts in the work 52 weeks out of the year.
The Man and current reigning women's tag champion discussed this topic during a recent interview with E! The Rundown, where she admitted that she didn't even know who Logan or Jake Paul were until they started doing their boxing exhibitions. Highlights from Lynch's chat can be found below.
Whether she was a fan of Logan Paul before he joined WWE:
God No. No. I didn't know who these Paul brothers were until they started doing boxing and I was like, why do people love these people?
Admits that she doesn't love that Paul only gets to wrestle the big shows when she and everyone else puts in the work 52 weeks a year:
I don't love it. What's he doing, two or three matches a year. I work 52 weeks a year. I take my baby on the road. You know how troubling that is. You know the effort that takes. To do that 52 weeks a year because I love this and because we have to make the towns and the fans come to see us every single week, three, four, five times a week. We make the towns and do that. To come in and just get the big matches and big stadiums when you haven't put in the work. I don't love that.
Becky Lynch Talks Logan Paul Only Wrestling Major WWE Shows
Stay tuned to WrestlingAttitude and WA.Com On Twitter for more.