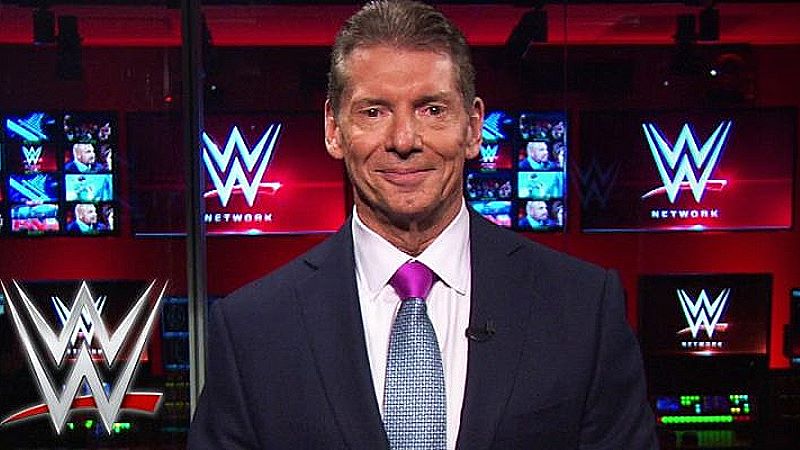 Backstage Update On Vince McMahon's Visit To RAW – As noted, Vince McMahon visited backstage at WWE RAW in Boston last Monday and people there were told that he was just there to visit with John Cena.
Dave Meltzer appeared on the Sunday Night's Main Event show last night to talk about the latest news in wrestling, including Vince McMahon's visit to RAW.
Meltzer talked about the public reason given for McMahon's visit. Meltzer said that he was told by someone in the company that McMahon was there for other reasons.
"That's what they want you to believe…Triple H was in charge. But I mean, he has influence on stuff now and Triple H has even said so. You know, they talk about it. Triple H is the one in charge but Vince offers his opinion. And that's natural." Meltzer continued, "I talked to somebody there, you know about that, like that night, and it was just like, that's what they want you to believe. But, you know, Levesque is the one in charge. He was the one giving all the orders and everything like that, but Vince was there and whatever that means long run, you know, we'll see."
Meltzer was asked if it was possible that Cena was the only reason he was there. Meltzer responded:
"I'm just kind of told it's more than that. When I said that's what they want you to believe, that means that there's more to it than that."
There's been a lot of speculation that some of the changes in recent weeks to the WrestleMania card happened because of Vince and many have pointed to the Omos vs. Brock Lesnar match as something that has Vince's fingerprints. It has not been confirmed that Vince has more influence over creative but there are signs in that direction.
Stay tuned to WrestlingAttitude and WA.Com On Twitter for more.
Backstage Update On Vince McMahon's Visit To RAW