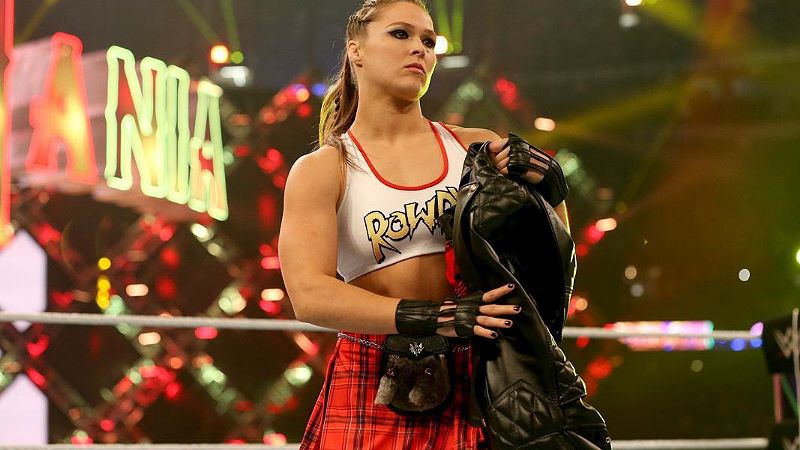 Backstage News On Why WrestleMania Plans Changed For Ronda Rousey – As noted, several plans for WrestleMania have changed in recent months. As of late November/early December, WWE had Rousey penciled in to defend the SmackDown Women's Championship against Rhea Ripley.
At some point, that changed, and on the 12/30 episode of WWE Friday Night SmackDown, Charlotte Flair returned and beat Rousey to win the belt. Flair has stated that the plan to put the title on her was not presented to her until the day of the show so that should give you an idea of how last-minute this was.
Rousey's plans have changed and it's pretty clear now that Rousey and Shayna Baszler will challenge for the Women's Tag Team Titles at WrestleMania. We have not heard if it will be just a regular tag match against the champions Lita and Becky Lynch or if other teams will be involved.
What we do know is that the reason why Rousey is not in a singles match at WrestleMania is because she has been pushing to team with Baszler and we're told that she's pushing for a Tag Team Title run.
Those we spoke to in the company are under the impression that Rousey and Baszler will be getting a tag title run that will last through the spring and summer. As one source stated to us, "Ronda is pushing for the tag titles. That's the match that she wants and whatever she wants she gets."
Stay tuned to WrestlingAttitude and WrestlingAttitude On Twitter.for more.
Backstage News On Why WrestleMania Plans Changed For Ronda Rousey