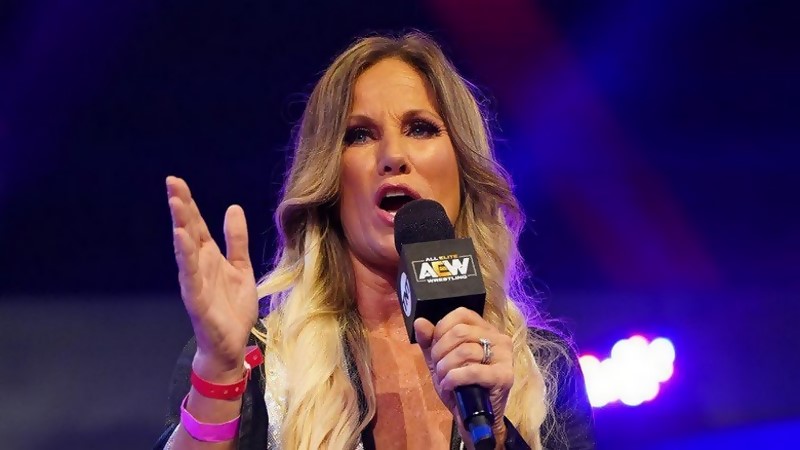 Alundra Blayze Would Love To Have A Retirement Match – WWE Hall of Famer Alundra Blayze, also known as Madusa, spoke on this topic during a recent interview with TV Insider, where she explained why she wants the chance to prove that there were prominent female stars in WWE aside from the Attitude Era, and how she would love to wrestle some of the best talents on the WWE roster today. Highlights from the interview can be found below.
On her desire to have a retirement match:
I would love to have a retirement match. I'm not dissing any era, but there are other eras before the Attitude Era. There is still a woman under WWE legend's contract that they can do something with. But they chose not to. A retirement match would be wonderful. We see Trish Stratus and Lita all the time. I think those girls are great. But that's all we see. I'm not sick of them. I'm just sick of seeing just them. I have high respect for those two women. But damn it, if it was them at 60, they would be pounding the pavement just as hard as I am.
Who she would like to have a matchup against:
It would have to be somebody I can have a great match with. That if I bump my head and forgot something they can carry the match. Anything can happen. It could be a Nattie, Beth Phoenix, a Rhea Ripley. Everyone wants to see Charlotte Flair and Madusa. I still think that would be phenomenal.
Alundra Blayze says she approached Rhea Ripley backstage at Raw XXX to tell her what a great job she's been doing. You can read about that here.
Alundra Blayze Would Love To Have A Retirement Match