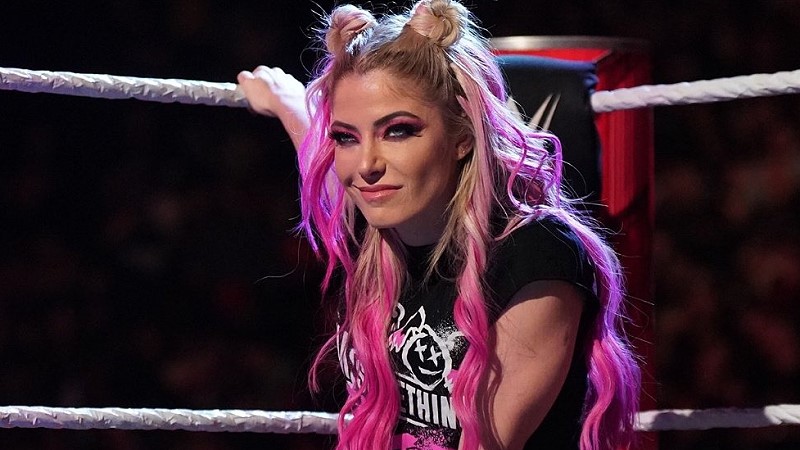 Alexa Bliss Reacts To Being Excluded From Women's History Month Graphic – Following her rise in WWE NXT, Alexa Bliss has been pushed as a top star on the main roster since 2016.
She's held the Raw and SmackDown Women's Titles multiple times, but in recent years, she's had to deal with the interesting creative that WWE came up with including an alliance with Bray Wyatt during the COVID-19 pandemic.
Bliss is taking some time away from WWE, something the company knew about going into the Royal Rumble, where she lost to Raw Women's Champion Bianca Belair. Following the match, they aired a video where you could see a playground and Uncle Howdy, the latest tease that she could be reunited with Wyatt when she returns to television.
WWE released a graphic on social media that had several stars from the company's women's division, including Bayley, Bianca Belair, Rhea Ripley, Asuka, and Becky Lynch.
One name was missing and that was Bliss, who responded to a fan noticing her not being featured when she replied, "Not surprised lol."
Alexa Bliss Reacts To Being Excluded From Women's History Month Graphic