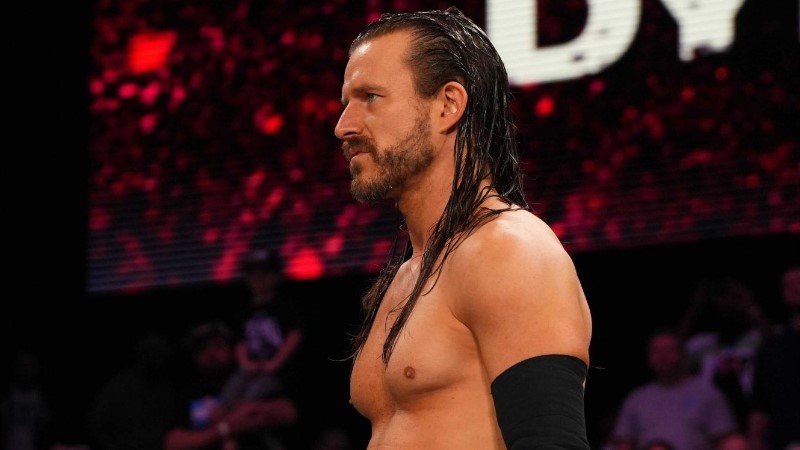 Adams Cole's Opponent For His Return Match Revealed – Adam Cole has been out of action since last June after suffering a concussion during his match at Forbidden Door. He made his televised return to the company in January, but did not announce an in-ring return date until earlier this month, saying that would return the same night AEW All Access premieres.
Adam Cole's opponent for next week is now set.
on Wednesday's Dynamite, Daniel Garcia interrupted Adam Cole's promo setting the stage for Cole's return match next week. Cole's return to the ring will come the same night AEW All Access premieres on TBS immediately after Dynamite.
Cole was talking about a potential opponent when Garcia came out to interrupt. Garcia put over his accolades over the last year, including beating the likes of Brody King and Bryan Danielson, and asked Cole what was so special about him. Cole responded that he's special once that bell rings, and if Garcia was crazy enough to challenge him for next week, it's on.
Cole recently tells Screen Rant that not only is he ready to return, but he plans on unleashing an even better version of himself.
Pro wrestling is something I love more than anything in the entire world. In April, it'll be 15 years that I've been in the pro wrestling industry. The longest amount of time I was ever away, with the exception of this injury, was one month. So over a 15-year period, I was away from the ring and traveling and being on the road only for one month. Now I look at this entire recovery process, and I think about how long I was away and just how badly I couldn't wait to get back to work again.
There was a real scare there for a minute of whether I was even going to be able to come back in the first place. But when I knew that was possible, my excitement has gone through the roof. I've never lost my appreciation for this job, and how much I love doing what I do. But at the same time, in a lot of ways being given the second chance to go back and do what I love more than anything in the world has me incredibly excited. So I mean this wholeheartedly: On March 29th, the fans are gonna get the absolute best version of me that there's ever been, and I really believe that the passion and the motivation and the excitement to get back into that ring is at an all-time high for me.
Stay tuned to WrestlingAttitude and WA.Com On Twitter for more.
Adams Cole's Opponent For His Return Match Revealed