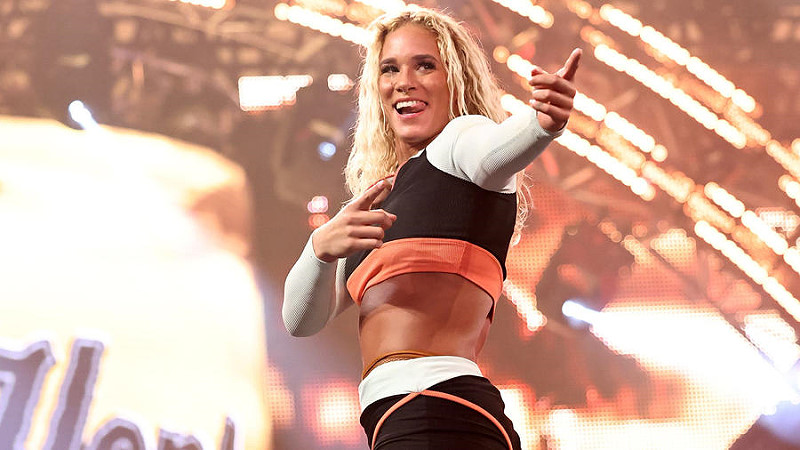 Sol Ruca, whose real name is Calyx Hampton, has impressed WWE officials.
After signing with the company, she made her in-ring debut last June, where she continued to work on the NXT Level Up show before making her NXT TV debut last September. She went viral last December when she showed off her new finisher.
While speaking on Wrestling Observer Radio, Dave Meltzer noted that WWE officials are high on Ruca, who will wrestle Elektra Lopez on tonight's show.
"That may not be…they're really high on Solo Ruca for obvious reasons," Meltzer stated. "Zoey Stark is probably the best opponent to put her in there with, and Elektra Lopez is probably near the bottom of the list of opponents to put her in there with. I guess Lash Legend might be worse."