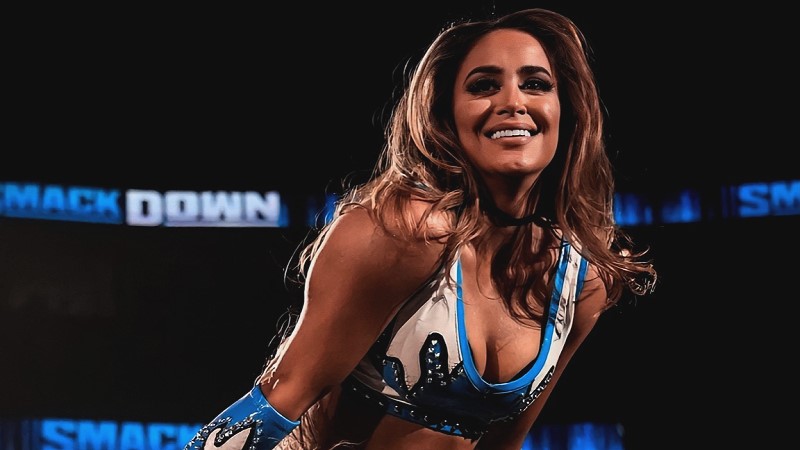 WWE Apparently Has No Plans For Aliyah – WWE SmackDown star Aliyah has been off TV for months but it appears that her absence is not related to an injury.
Aliyah suffered an elevated first rib and AC sprain in September. At the time she was teaming with Raquel Rodriguez on SmackDown but the injury kept her out for a few weeks.
This evening, in a now deleted tweet, Aliyah stated that she's been cleared since October 27, 2022. A fan asked her where she's been all these months and she posted a Britney Spears meme with the caption, "Umm, i don't know…"
In response to a fan who suggested that she do backstage shoots, she replied by saying, "If only I was backstage" and she indicated that she would not be at the Elimination Chamber show in Montreal. "Sorry to let you down," Aliyah said in response to a fan who hoped to see her in Montreal. She also tweeted "Sorry to let you down" in response to a fan who hoped that she at least got scanned for WWE 2K23.
WWE Apparently Has No Plans For Aliyah