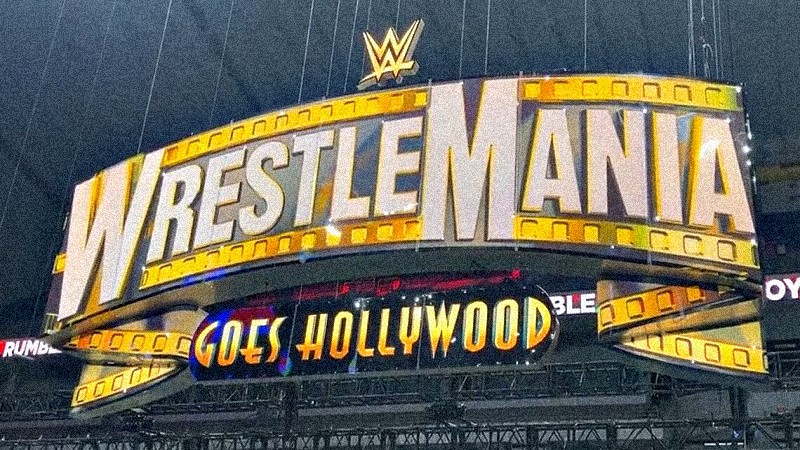 Reasons Behind Smaller Card For WrestleMania – The WWE's flagship event, WrestleMania, will take place on the 1st and 2nd of April 2023, but it will present a spectacle that fans have never witnessed before.
This time, wrestling enthusiasts should prepare for a smaller card than in previous years after reports emerged that Triple H, now working in his new role as Chief Content Officer for the WWE, is keen on slimming down the showpiece. 
So, what could be behind Triple H's reasoning, and has there been any backlash?
Less is more
Above all, the WWE's think tank has decided that less is more this year, so they are focusing on a few blockbuster main events rather than a lengthy undercard.
In particular, the headline match between WWE universal champion Roman Reigns and Royal Rumble winner Cody Rhodes is set to be given significant screentime, which indicates that WrestleMania 39 could present a classic match at the top of the bill.
This focus on quality over quantity is a tactic that Triple H and his fellow WWE executives hope works encouragingly for them. There is a reason to believe that it may. At least, the results show that the most streamed sporting events in the US, as seen in ExpressVPN's infographic, are the biggest one-off headline matches. Indeed, the information this page supplies on the streaming interests in the top five traditional sports in the US paints a revealing picture of how shorter entertainment is better received by fans. 
In other words, a condensed version of WrestleMania may give the WWE better pay-per-view numbers, with supporters being given exactly what they want.
The backlash
Perhaps unsurprisingly, this decision has also earned some criticism. In essence, the decision to cull fights in the works for months has been met with frustration from wrestlers who will now see their current narratives go up in smoke.
This sense of annoyance is even more heightened as these smaller fights are being replaced by matches involving celebrities like John Cena and Logan Paul, as DAZN uncovers in this article. Typically, these global names only return to the company for the landmark events, which, in years gone by, was never a problem as it didn't come at the expense of the journeymen within the organisation. 
However ruthless the decision, you can see the logic behind it, especially as someone like Paul is angling for a long-term fight with Tyson Fury after he called him out again for a spectacular WWE showdown during his brother's loss to Tommy Fury in Saudi Arabia, which the BBC recaps here.
Essentially, it is these unique match-ups that the world will undoubtedly pay to see, and Triple H knows as much, which is why he is putting his energy into changing WrestleMania's format. 
Will these changes be permanent?
The answer will come down to the size of the viewership and whether it generates the WWE more money than in the past. Ultimately, this is what Triple H is focused on finding out.
Should it be successful, wrestling fans should prepare for the changes to be made permanent.
Reasons Behind Smaller Card For WrestleMania