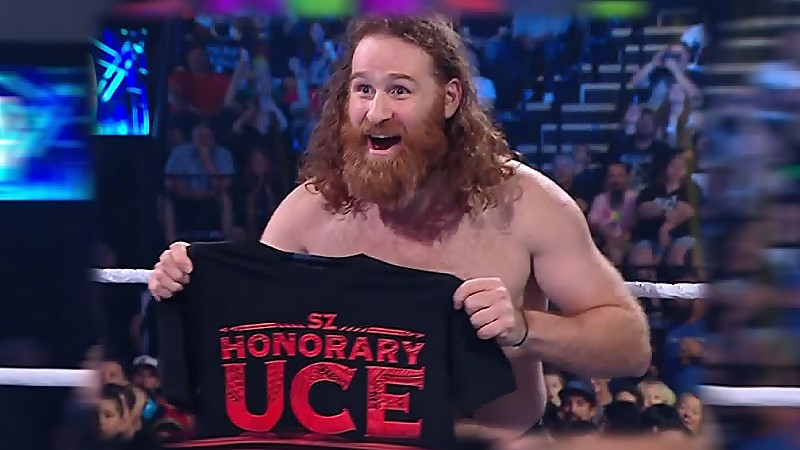 Top WWE Stars Are Doing Strong Merchandise Sales – WWE started the road to WrestleMania 39 in April following last Saturday's Royal Rumble event that was capped off with a hot angle where Sami Zayn finally turned on The Bloodline only to be beaten down.
Cody Rhodes won the 30-Man Royal Rumble match, earning the right to challenge Roman Reigns for the Undisputed WWE Universal Title while Rhea Ripley will challenge SmackDown Women's Champ Charlotte Flair at Mania after winning the women's Royal Rumble match.
WrestleMania season is the hottest part of the year for the company and business has picked up across the board whether that be attendance, ratings and merchandise. While speaking on Wrestling Observer Radio, Dave Meltzer noted that Reigns, Rhodes, Zayn, and Bray Wyatt are super over with fans, leading to strong merchandise sales.
This was brought up when Meltzer was talking about the expectation that Mania will break records.
"I presume that it will do amazing merchandise numbers because that's the other thing that's going on right now is the merchandise numbers are really strong. A lot of the big characters are very, over when it comes to selling merchandise right now. Bray Wyatt, Roman Reigns, Cody Rhodes, I'm sure Sami Zayn. They're hot. That's the deal. Things look good for them going into WrestleMania season," Meltzer stated.
Top WWE Stars Are Doing Strong Merchandise Sales