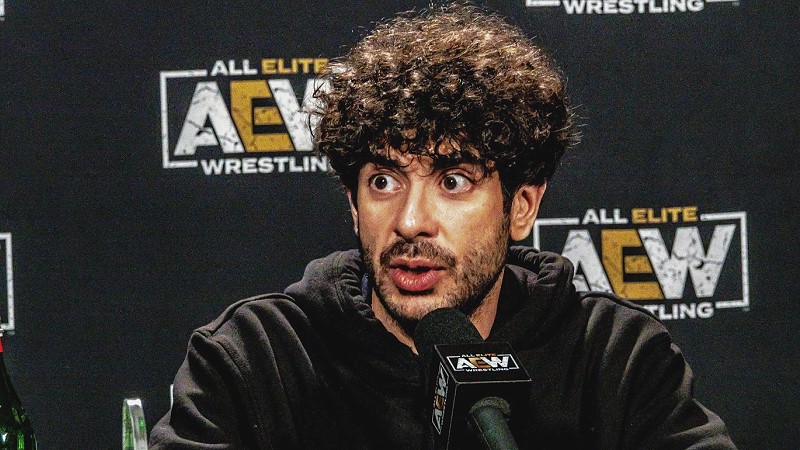 Ever since AEW's inception, the company has had a pay-per-view calendar consisting of four pay-per-view events; Revolution, Double or Nothing, All Out and Full Gear.
Last year, AEW added the Forbidden Door event to the calendar, but the company has so far avoided the traditional monthly pay-per-view format used by WWE and other promotions.
Tony Khan was asked about potentially switching up to monthly pay-per-view events during an appearance on the Jon Chuckery Show.
Khan said that, while he likes the current calendar AEW uses, should the right streaming deal come up, he would be open to switching up the calendar.
He said:
"Well, we've been able to really make the events keep that super special feel, where there is so much anticipation building up to Revolution, Double or Nothing, Forbidden Door now, and of course, All Out and Full Gear. I think that with the current model we have, which is a la carte pay-per-view, true pay-per-view like so many of us grew up with, it makes a lot of sense.
"The price is about $49.99, and if somebody's going to give us that $49.99, I would like them to feel like they're getting a show they've really looked forward to for a long time and are getting maximum value.
"There are different ways to deliver shows now in the streaming economy, but I think in this current setup, we have a great calendar. If the delivery method changed or streaming enters the conversation for AEW because an AEW streaming platform is something I get asked about every day; I think for us right now, the way we're doing pay-per-view makes sense, but if the right offer came along on streaming to expand the calendar, that's something we have the capacity to do.
"I would only want to do it if we can make sure that we keep Revolution, Double or Nothing, Forbidden Door, All Out, and Full Gear as premium, top-end events like they are right now."
AEW's next pay-per-view, Revolution, is set to take place on Sunday, March 5.