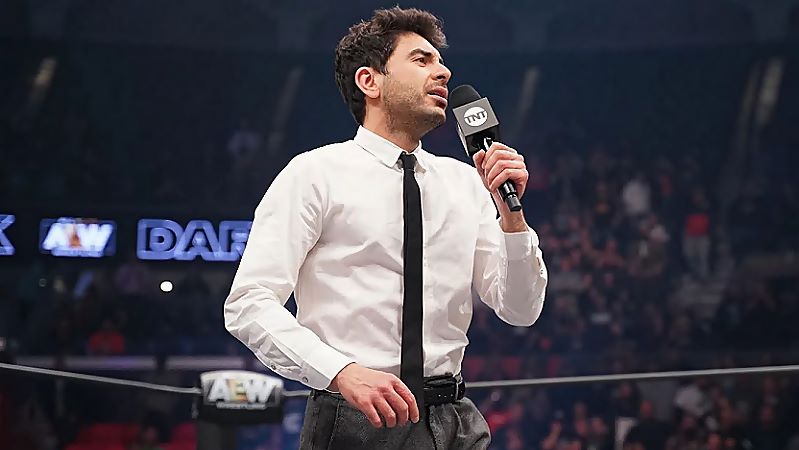 Tony Khan Addresses His On-Screen Role In AEW – Although he has appeared on television a few times, Tony Khan has no desire to be an on-screen character, although there is a possibility.
Appearing on the Jon Chuckery Show, Tony Khan recently addressed his on-screen presence, saying:
"First of all, I really don't want to do that. I don't want to attract or take away any time from the great wrestlers in AEW. So I really try to limit the on-screen appearances I make."
"When I do come out, it's generally easier to make a very special announcement or specific instructions.
"I believe that's served us very well, and that's the role I would like to keep; more of being a device on the show than actually taking up a lot of time."
As for becoming the next Mr McMahon, Eric Bischoff or Dixie Carter and adopting an on-screen personality, Khan went on to say:
"I don't really want to be a character taking up a lot of time on the show.
"But, I also like answering people's hypothetical phone questions.
"So I think, in my limited appearances, I do like representing the company, which is a babyface company, generally in a babyface role.
"I don't think it's really my role to be out there trying to get heat.
"If we needed that or were really up against it, maybe I would try that, but I don't think there's any need or really any demand for that. I think the way we're doing it now is very well."
Stay tuned to WrestlingAttitude for more.
Tony Khan Addresses His On-Screen Role In AEW