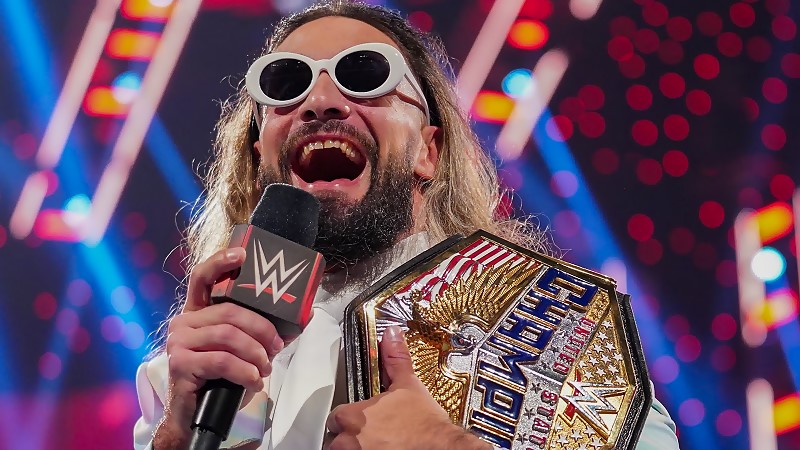 Seth Rollins Says CM Punk Is As Selfish As It Comes – Seth Rollins previously called CM Punk a cancer while doing an interview on Royal Rumble weekend and told him to stay away from the company.
Speaking on Covino & Rich, Rollins was asked about Punk again, and this time he gave some insight into his issues with Punk. He put Punk over for everything he had done to help his career.
Punk's future is up in the air as he's sidelined due to an injury and has reportedly been put on 'ice" by AEW President Tony Khan following the All Out brawl.
"I don't need to repeat what I said about Chicago Phil in an interview last week. But if you need to, I'm sure you can Google it. Look, the bottom line is, it's the same as with Logan Paul. Punk and Logan Paul are two different personalities, but they're as selfish as it comes. If you're not gonna help, then I don't want you to be a part of our industry. I don't want you to be a part of our company, and that's all there is to that. Here's the thing, I'll say one thing about Punk. I'll end it on a positive note with him. That guy has given my career so much that it pains me to have to say bad things about him. He helped me out, he really did. He's been a good guy to me for a lot of my career. But for whatever reason, for the past maybe six-seven years, he's in a different head space, and we're not on the same page. To see kind of what he's done and taken and taken, it's always been about him, I'm not a fan. I'm just not a fan. There's a place for him, man. He's got a lot to give. I just wish his head was in the right spot," Rollins said.
Seth Rollins Says CM Punk Is As Selfish As It Comes