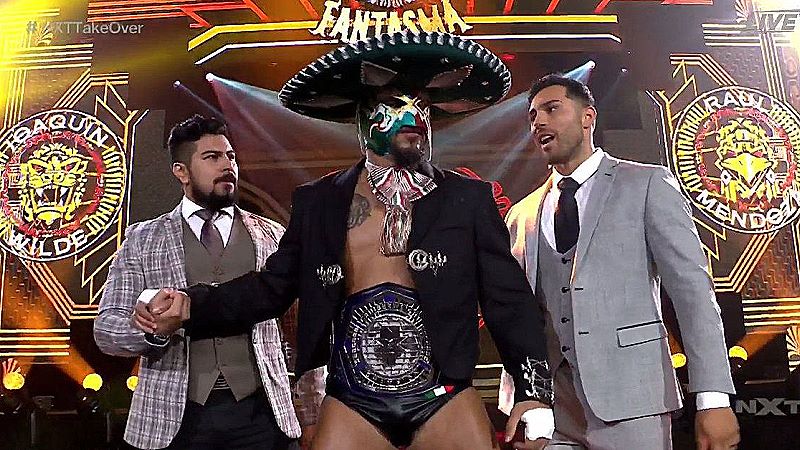 Santos Escobar Turning Face? – A Fatal Four-Way match took place this week on SmackDown with Madcap Moss, Rey Mysterio, Santos Escobar, and Karrion Kross all trying to become the number 1 contender for Gunther's Intercontinental Championship.
The match ended with Moss winning and earning the title shot for next week but Escobar came out of the match with a greater respect for Mysterio.
After the show, WWE posted a clip of Escobar and Mysterio in the locker room. Escobar talked about being a little kid and watching Mysterio with his father. Escobar said all he wanted was to take Mysterio's legacy and make it his.
Escobar talked about the respect he has for Mysterio for being "all about lucha." Both men gave each other their masks to show mutual respect.
This looks like a babyface turn for Escobar. If that's the case, then it looks like he might be getting a big push. For years, WWE has been looking for the next Latin Superstar and it looks like they are going to give Escobar the chance to run with the ball. Check out the post-show segment below.
Santos Escobar Turning Face?