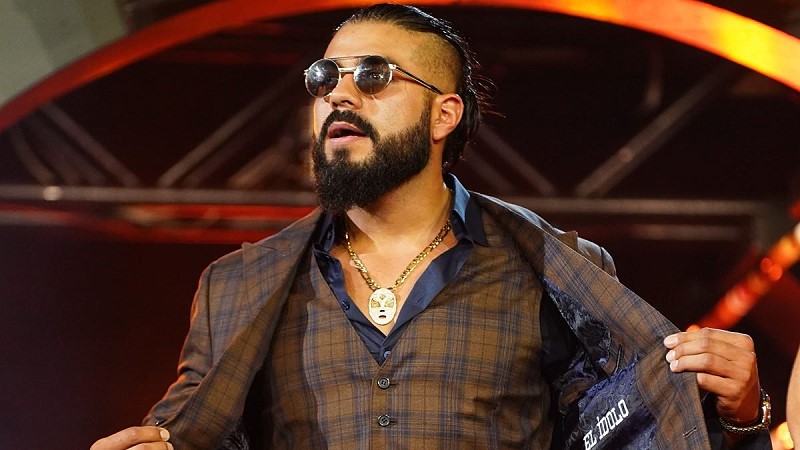 Ric Flair did a Q&A on the latest "To Be The Man" podcast. The WWE Hall Of Famer provided an injury update on his son-in-law, who last wrestled at the September 2022 All Out pay-per-view in the Casino Ladder Match. Andrade later underwent surgery for a torn pectoral muscle injury.
"I haven't talked to him in a couple of weeks, so I don't know exactly what the time frame is, but I know they're training like hell. I know for a while Manny could only train with one arm, but he kept working his legs and everything."
Flair also evealed that there is interest in a reality show that would feature the wives of some big name wrestlers.
Flair gave some details on a potential 'Housewives of Wrestling' show:
"Fox and Netflix are looking at picking up the Housewives of Wrestling. She (Wendy) saw the reel yesterday. It's Randy's wife. It's Kurt's wife. It's Wendy and it's Jake Hager's wife."
Also, "She (Wendy) just got a check to write her life story with me. She's writing a book and they gave her a hell of a bump up front."